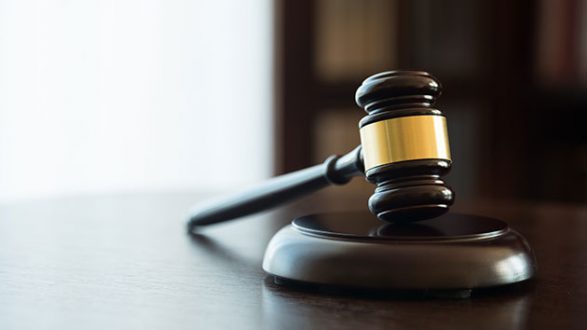 iStock/Thinkstock(OAKLAND, Calif.) — What was planned to be a sentencing for the two men charged in the December 2016 Ghost Ship fire that killed 36 people in an Oakland warehouse took a surprising turn when the judge tossed out the pair's plea deal on Friday.
The Ghost Ship was a warehouse in the city's Fruitvale neighborhood that had been converted into an art collective where many artists were living. Derick Almena, who started the collective, and Max Harris, the collective's artistic director, pleaded guilty in July to involuntary manslaughter. As part of the plea deal, Almena was to serve nine years in prison and Harris would serve six years. Both would have been credited with time served.
However, Alameda County Judge James Cramer made that moot on Friday, as he tossed the plea deals and ordered the pair to stand trial.
The fire was determined to have been caused by electrical problems, which the son of the warehouse's owner had warned Almena about in an email almost two years before the blaze, the East Bay Times reported.
The Ghost Ship had no smoke detectors, rickety staircases and a maze of artwork that made escape nearly impossible.
Many of the relatives of those killed in the fire were shocked by the decision, but thankful.
"Definitely Almena is not remorseful," Ivania Chavarria, a victim's mom, told San Francisco ABC station KGO-TV.
Cramer told the courtroom he was willing to go along with Harris' plea, but not Almena. Since the pleas were made together, the judge was forced to toss both.
Almena teared up in his statement to families, but it did not win over the judge or families.
"I'm guilty for believing we were safe," Almena told the families in attendance Friday. "I should have died that night. It would have been an honor saving your children's souls."
The sentencing hearing began on Thursday with the emotional testimony of many family members who lost relatives in the inferno.
Karen Frieholtz — aunt of Michaela Gregory, a 20-year-old victim of the fire — had said Thursday that she wanted a stiffer sentence.
"Right now, I can't think clear," Frieholtz told KGO-TV. "I think they should have faced us. I think they should have looked at us."
The duo could now face life in prison in a jury trial. They could also negotiate new, separate plea deals.
"You see the victims' families are very adamant, and I empathize with their perspective, even though I think it's a little bit irrational. But they want 36 years," Tony Serra, the lawyer for Almena and Harris, told KGO-TV.
Harris and Almena are due in court again on Aug. 17.
Copyright © 2018, ABC Radio. All rights reserved.