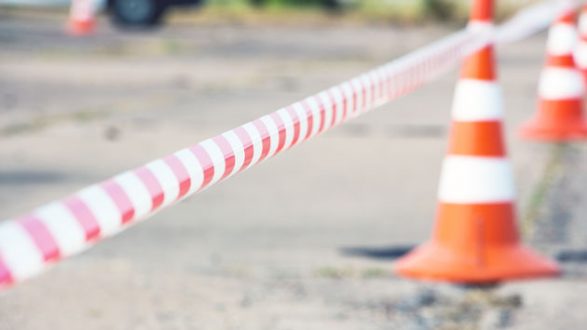 iStock/Thinkstock(ARLINGTON, Va.) — Officials are responding to a bomb threat at Arlington National Cemetery in Virginia.
"Arlington National Cemetery officials and [Joint Base Myer–Henderson Hall] emergency services are currently responding to a bomb threat to the cemetery," Barbara Lewandrowski, director of public affairs for Arlington National Cemetery, said Wednesday.
"All families, visitors and employees have been evacuated safely from all public buildings and work areas while the threat is being investigated," she added.
Arlington County Police have dispatched a bomb-sniffing dog to the scene, and are assisting cemetery staff and military authorities.
The cemetery will remain temporarily closed to the general public but funeral services are ongoing, according to a tweet from Arlington National Cemetery.
This is a breaking story. Check back for updates.
Copyright © 2018, ABC Radio. All rights reserved.