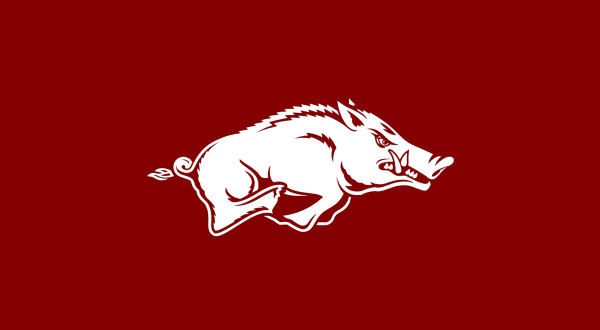 FAYETTEVIILE – The Arkansas men's basketball team completed its 10th day of the preseason schedule Wednesday and has nine days before hosting the annual Red-White Game (Oct. 19 at 7 pm).
At this point, head coach Mike Anderson likes what he sees so far.
""I like the way our guys are competing,"" Anderson said. ""I''ve really been harping on these guys about giving effort, maximum effort. They need to learn how to and know they can give that second and third effort. From that standpoint, the energy level is there. Now we just have to continue to work on the execution part of it.""
"In the early stages, it isn''t just about learning the offensive and defensive schemes. It's about learning each other's strengths and how to play with each other."
""Guys need to understand their roles,"" Anderson said. ""Daniel (Gafford) is going to be a big centerpiece in what we are going to do. Adrio (Bailey) is going to be an energy guy. Jalen (Harris) is going to be a guy that can distribute and find guys that will knock down open shots. Overall, I think the biggest thing is working on the timing. We talked about execution and learning the timing as this group learns to play together will go a long way towards execution.""
While the first practices have focused on defense, Wednesday's workout had a different focus. The team had its first taste of next Friday's Red-White Game. The squad split into two teams with the assistant coaches leading each squad and Coach Anderson mostly observing. However, the eighth-year mentor offered his comments to both teams during breaks between periods.
Giving the practice another game-day feel was the fact that referees were brought in to officiate, which was an eye-opener to the host of newcomers.
""We brought in some officials to clean up the fouling and so our players can learn to play the way we want, which is up-tempo and heavy pressure, without fouling,"" Anderson said. ""There were some periods today we looked pretty decent and other times, especially late, that we didn''t look as good.""
In addition to stressing defense, Coach Anderson''s teams have been known for their ability to create turnovers while taking care of the ball on the offensive end. In fact, over the last six years, the Razorbacks have ranked first or second in the SEC in assist-to-turnover ratio and Arkansas has ranked first in the SEC in turnover margin five times.
""One of the things we stress is valuing the basketball, but our turnover margin was too high for this time of the year,"" Anderson added.
In addition to the Red-White Game, the Razorbacks will have two other opportunities to prepare for the season opener versus Texas on Nov. 9 in the ESPN Armed Forces Classic, played at Fort Bliss in El Paso. Arkansas will host Tusculum on Oct. 26 in the first of two exhibition games while Southwest Baptist will come to Bud Walton Arena on Nov. 2.
WebReadyTM Powered by WireReady® NSI