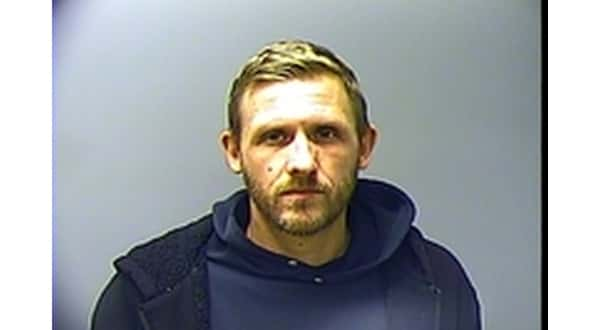 A rural Mountain Home man is facing a multitude of charges after he allegedly made over 40 threatening calls to a television news anchor at CNN in Atlanta. Arrested Tuesday afternoon was 39-year-old Benjamin Craig Matthews who is charged with five felonies and 13 misdemeanors.
According to the probable cause affidavit, the calls were made over a three-day period from Oct. 31st to Nov. 2nd. The affidavit lists the journalist who was threatened with the initials DL. A check of the CNN website shows prime-time anchor Don Lemon is the only staffer with those initials.
Local authorities were contacted by an investigator with the Atlanta Police Department who is assigned to the Homeland Security Investigation Unit. He told Baxter County law enforcement they had information showing the calls were made from a cell phone belonging to Matthews and cell phone tower data showed the calls originated from Baxter County.
In the calls to CNN over the three days, Matthews stated he would like to "kick the (expletive) out of Don Lemon", he wanted to be "directed to Don Lemon's dead body hanging from a tree" and "is Don Lemon dead yet? Can you help me kill that (racial slur)?". Lemon is African-American. In other calls, Matthews asks the operator to direct his call to "pipe bombs for Don Lemon", says he would like to kick Lemon's teeth down his throat and speaks of bloody pictures of Lemon cut up in small pieces like in the movie Saw.
Audio recordings of the phone calls indicate all of the over 40 calls were made by the same person. The affidavit says a person with personal knowledge of Matthews agreed to listen to the tapes and identified the voice as that of  the Mountain Home man.
Matthews has been charged with five felony counts of terroristic threatening in the first degree, nine misdemeanor counts of harassing communications and four misdemeanor counts of terroristic threatening in the second degree. He is being held in the Baxter County Detention Center on $15,000 bond.
WebReadyTM Powered by WireReady® NSI