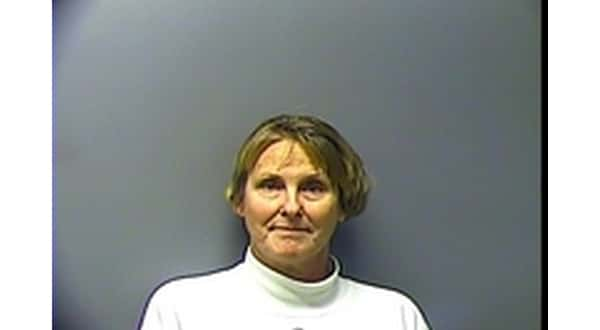 A Mountain Home woman has been arrested for the second time in a week on a harassment charge. Fifty-five-year old Ellen Marie Griesi was arrested Tuesday evening on charges including a misdemeanor charge of harassment.
The probable cause affidavit in the case says Griesi was allegedly taking photos of vehicles and people at a get-together on Oct. 27th. When confronted she said she was "taking pictures of the road." The witness told law enforcement two juveniles left the residence, and Griesi got in her car and followed them. The witness observed Griesi follow the two over three miles to a local restaurant where one of them went in to get his paycheck. When he returned to the car to leave, Griesi allegedly tried to cut them off to prevent them from leaving the parking lot. They were able to evade her and went to another business where Griesi followed them and then left the scene.
The affidavit says the charge of harassment was filed because Griesi surveyed the two juveniles at the residence, followed them for no legitimate purpose and caused them alarm and annoyance.
Griesi was arrested last week on charges from the city of Mountain Home for allegedly threatening to kill a woman and her son and placing a sympathy card on the woman's vehicle with handwritten words inside that said "losing a son is hard on a mother." She also allegedly threatened a neighbor and ran from police when they tried to arrest her.
WebReadyTM Powered by WireReady® NSI