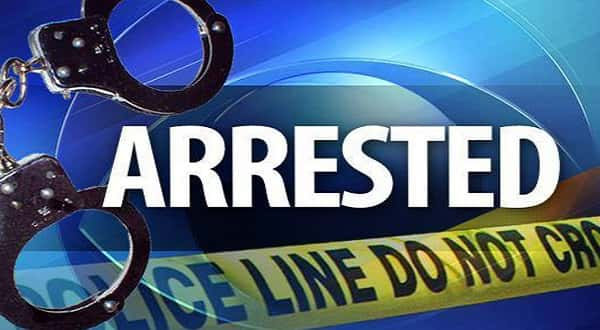 Charges continue to mount for two alleged Florida gang members arrested earlier this month in Fulton County, following a high-speed chase.The West Plains Daily Quill reports 21-year-old Cedric Camper and 27-year-old Thomas Hankerson have each been charged with felony stealing and first-degree property damage related to a theft in Howell County. Bonds were set at $25,000.
A West Plains Police detective investigated a Nov. 11th incident during which a window on a vehicle parked at Ozarks Medical Center was broken and a purse, with $200 cash, a checkbook and credit card in it, was stolen.
Three days later, the detective was contacted by officials with the Fulton County Sheriff's Department and the Salem Police Department reporting they had recovered the checkbook and credit card after taking Camper and Hankerson into custody.
According to the Fulton County arrest affidavits, the two suspects have each been charged with 18 felony counts of theft by receiving a credit card, 27 counts of theft by receiving a debit card and a misdemeanor count of theft by receiving.
Their arrests follow a chase initiated on U.S. Highway 62/412 eastbound toward Salem and ending when the vehicle with a Georgia license plate belonging to a rental company was blocked by Fulton County deputies. Hankerson, Camper and another occupant were taken into custody, and a stolen Arkansas license plate was located in the vehicle. The next day, a citizen turned over several identifications, checks and debit and credit cards to the Salem Police Department after finding them on the road where the pursuit occurred.
The Salem Police Department executed a search warrant on the vehicle and located a black trash bag containing a Social Security card. Several other IDs, credit and debit cards, Social Security cards and a checkbook were located in the glove box, and several wigs and sets of clothing were found in the trunk.
The West Plains investigator says the victims are believed to be from several different states. According to the officer, Arkansas officials received information from federal law enforcement that Camper and Hankerson are known members of the "Felony Lane Gang," a group of individuals who reportedly travel across the United States breaking into vehicles. The group is thought to number in the hundreds of members.
In Fulton County, Hankerson also faces charges of fleeing, reckless driving, no proof of liability insurance, no seatbelt, driving left of center and possession of marijuana. Bond for Hankerson and Camper in Arkansas is set at $100,000 each.
WebReadyTM Powered by WireReady® NSI