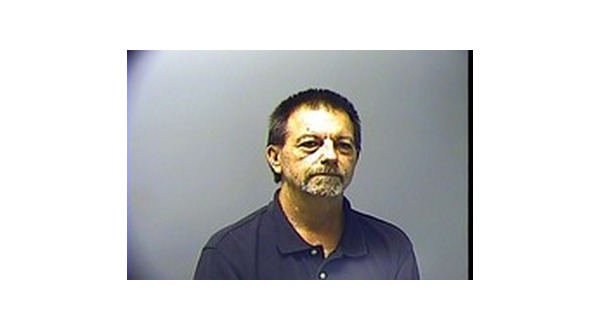 A Cotter man charged with stealing items he then advertised for sale on social media had his bond lowered during a session of Baxter County Circuit Court Thursday.Fifty-seven-year-old James Stout's original bond was set at $7,500. Stout's attorney wanted the bond lowered to $2,500, but the state objected, and Judge Gordon Webb set the bond at $4,000.
Stout is accused of stealing a number of items from a storage facility in Gassville. The items included a dining table with 10 chairs, a gun cabinet, a shotgun, a muzzleloader, bunk beds, a sectional sofa and above ground swimming pool.
In mid-August, the victim contacted the sheriff's office reporting she had seen several of the items stolen from her storage unit on Facebook Marketplace. The name on the Facebook account was traced to an elderly woman residing in an area nursing home. Investigators determined the Facebook page under the woman's name was allegedly being used by her son, James Stout.
One of the items listed for sale was a child's nebulizer. The victim provided the serial number for the unit. Investigators sent a message to the Facebook page inquiring about the item.
Stout agreed to meet the interested party and show him the unit. He was unaware he was corresponding with sheriff's investigators. When contact was made, the serial number provided by the victim matched the one on the nebulizer Stout brought to the meeting with what he thought was a potential customer.
Stout was taken to the sheriff's office to be interviewed. He claimed he had taken the nebulizer from an abandoned storage unit. He said the owner of the storage facility had told him if he found a unit with no lock, the unit could be considered abandoned, and he could have the items inside.
When contacted by investigators, the owner said he had never told Stout he could help himself to items in what the Cotter man was describing as abandoned units.
Investigators said Stout had other stories of how he came to possess the stolen items, but "none had any merit."
Stout is charged with breaking or entering and theft of property. He has entered a not guilty plea to the charges.
When the court approved the lower bond, conditions were attached. Stout is to live at a Calico Rock address he provided and is not to use Facebook or other social media outlets.
WebReadyTM Powered by WireReady® NSI