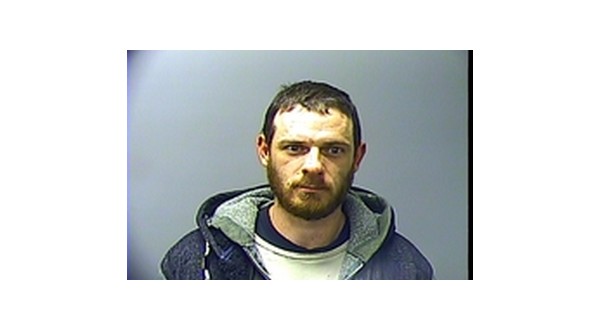 A man charged with assaulting a family member and providing cigarettes to another inmate while being booked on the assault charge appeared in Baxter County Circuit Court Thursday and expressed a desire to represent himself.
Circuit Judge Gordon Webb strongly suggested 34-year-old Matthew Blair of Norfork reconsider and have a lawyer represent him. Judge Webb said while people were entitled to represent themselves, it was not a good idea in most cases. He said it was easy for a layman to become entangled in the complexities of the law.
Blair was ordered to reappear in Circuit Court Thursday.
In mid-November, a pair of Baxter County deputies responded to a residence in the Lone Rock area to check reports of a domestic disturbance. They made contact with a male and female who told deputies their son, identified as Matthew Blair, came to their residence acting in an aggressive manner, shouting obscenities and throwing items. They reported their son entered a bedroom where his father was watching a movie with Blair's 6-year-old daughter. He was reported to have begun shouting and cursing at his relative.
The father alleged his son shoved him in the chest and pushed a mattress into his body. He said he was not injured, but felt his life and that of his wife could be in danger. There had been other reports of similar incidents.
After deputies made contact with Blair, he denied shoving his father with his hands, but did admit to pushing the mattress into his father's body. During the conversation, Blair reportedly expressed anger toward his parents and threatened to push his father off a cliff.
Blair was transported to the Baxter County jail to be booked on the assault charge. During the booking process, he got up off a bench, went to a holding cell, handed an inmate a pack of cigarettes and returned to the bench. His actions were reported to have been caught on jail video surveillance cameras.
Blair is charged with third-degree assault on a family or household member which is a misdemeanor. He is also charged with a felony count of bringing contraband into the county jail.
Blair is free on $5,000 bail.
WebReadyTM Powered by WireReady® NSI