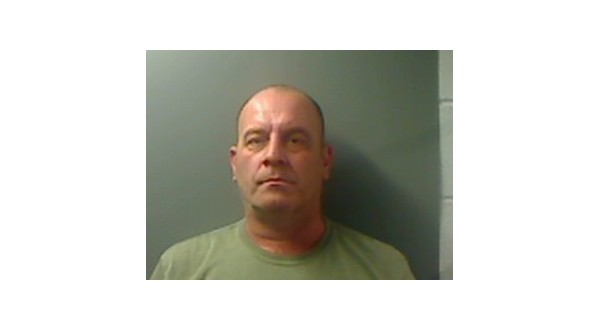 A Marion County man, 46-year-old Dennis Sowells of Yellville, has been arrested and charged following an altercation with his brother leading him to allegedly place a pistol to his sibling's head.
According to the probable cause affidavit filed last week, the incident occurred in mid August when the brothers and their companions returned from a trip to Missouri.
While Sowells remained at the scene on Marion County Road 8096 when law enforcement responded to a call advising of the altercation, his brother had fled and would not return despite a request from the officers.
Sowells told the officers he and his brother had been drinking and began to speak about past events that had led them to an estrangement of about five years.
He said when the reason for the estrangement was mentioned, the argument became heated, and he told his brother to leave. He said he came back into the house and began trying to shut and lock the door.
At that point, he alleges his brother broke in the door to the house, and it fell on top of Dennis Sowells. His brother got on top of him and began hitting him.
Dennis Sowells said he yelled for a female at the residence to get his gun. The female also called 911, with a second female telling Sowells' brother "let's go, she's calling the cops."
The female retrieved the weapon at Sowells' request and told the officers she then took it from him because of the presence of their grandson.
Sowells has been charged with a felony count of aggravated assault, along with a misdemeanor count of domestic battering. His bond was set at $5,000, with a condition that he have no contact with his brother.
WebReadyTM Powered by WireReady® NSI