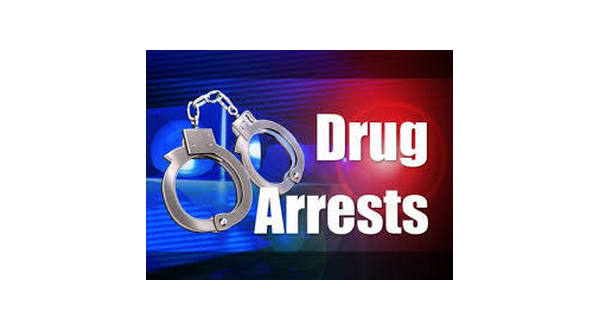 Three people have been arrested in Searcy County following a traffic stop leading to 20 felony drug-related charges among them.
Arrested and charged with 10 counts was the driver of the vehicle, 56-year-old Timothy Nolte of Springfield. In addition, two passengers in the truck, 36-year-old Kendall Bunker of Clinton and 26-year-old Ariel Widder of Harrison, were each charged with five counts.
According to the probable cause affidavits, a Searcy County Sheriff's officer was monitoring traffic on U.S. Highway 65 in Marshall on New Year's Day when he observed a truck with an inoperable brake light. In addition, the vehicle had a light tied to the bumper illuminating the license tag in a manner making it impossible for the officer to read it.
Following the traffic stop and the nervousness and behavior of the truck's three occupants, the officer asked them to exit the vehicle. The lieutenant's canine officer, Eddy, displayed a positive alert on the driver's side door.
A search of the vehicle revealed drugs and paraphernalia in both the console and a toolbox on the back of the truck.
Nolte's bond was set at $5,000, while Bunker's and Widder's were set at $3,000 each.
WebReadyTM Powered by WireReady® NSI