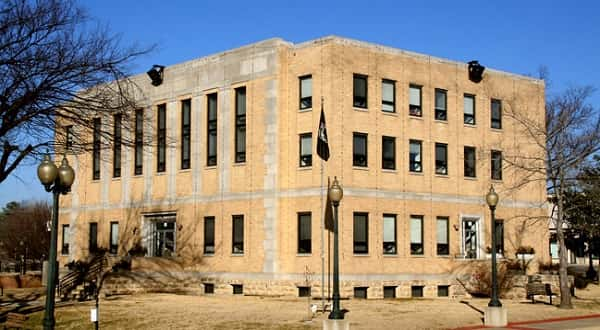 Five new justices of the peace took their seats at Tuesday evening's Baxter County Quorum Court meeting and immediately made their presence known on the first item of business.

Listen:


When the previous quorum court passed the 2019 budget in December, funding was included for a $25 increase in the monthly per diem each justice receives, taking the amount to $325.
But when the new court was tasked with passage of a term ordinance establishing its procedures for the next two fiscal years that included the increase, new member Robert Lowery was the first to speak, saying he was opposed philosophically. Lowery went on to explain any approved increase in compensation should be for those serving in future terms.
New member Cameron Davis then added his opposition to the proposed increase.
Justice Gary Smith provided a historical perspective of the proposal, noting it's not known how long it has been since there was an increase, saying the per diem has not changed in the 16 years he has served on the court.
The discussion over the proposal extended over 10 minutes, again a change from the court's pattern over several months of little or no discussion on the bulk of the agenda items.
Ultimately, nine of the court's 11 justices voted to keep the monthly per diem rate at $300. Only justices Luci Soltysik and Maryanne Edge voted in opposition to amending the ordinance to keep the current rate. When the vote was taken on the amended ordinance setting the per diem rate at $300 per month, only Soltysik voted against it.
In addition to new members, Lowery, Davis and Edge, Charles Osgood and Dirk Waldrop were attending their first meeting.
The first meeting of 2019 marked the first time since former member James Kerr Jr. submitted his resignation in May that the court has had a full membership of 11.
In other business, the court placed an ordinance adopting revisions and additions to the county's personnel policy manual on its second reading.
Unanimous approval was given to appropriating funds to the juvenile services department budget to be used in constructing an attached storage building to the facility on Bomber Boulevard for storing equipment.
A resolution was approved confirming the judge's appointment of Leon Alexander to the Rodney-Jordan Volunteer Fire Protection Board of Commissioners to complete the term of Robert Kilpatrick.
And a second resolution was approved confirming the judge's appointment of Bill Black to the Henderson Area Fire Protection District Board of Commissioners, completing the term of Jana Perryman.
WebReadyTM Powered by WireReady® NSI