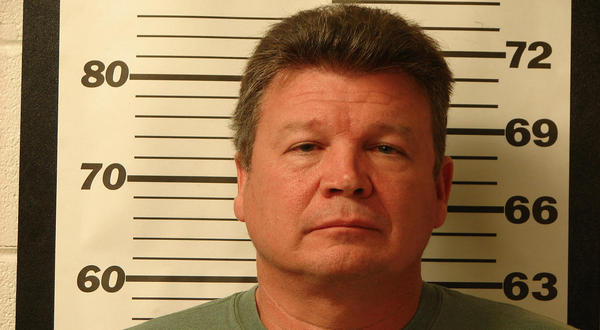 A trial date has been set for June 10th for an Ozark County man indicted by a grand jury on federal charges including production and distribution of child pornography.
The West Plains Daily Quill reports 53-year-old Tracy Todd Presson of Gainesville will appear before District Judge Roseann Ketchmark. However, federal court records show a location has not been assigned.
Presson was arrested Oct. 2nd and charged with 10 felonies related to alleged sexual assaults involving a minor that happened over the span of five years.
He is charged in Ozark County with two counts of second-degree statutory rape, five counts of statutory sodomy and one count of use of a child in a sexual performance, all felonies.
Court records indicate a case review is set for Feb. 19th in Ozark County.
The federal charges are two counts of inducing, enticing or coercing a minor "to engage in sexually explicit conduct for the purpose of producing a visual depiction of such conduct, which visual depiction was produced using materials that had been mailed, shipped and transported in interstate and foreign commerce," one count of using a facility and means of interstate commerce (the internet and cellphone network) to knowingly attempt to persuade or entice a minor to engage in sexual activity, one count of transporting a minor across state lines to engage in sexual activity and one count of knowingly receiving and distributing child pornography through means of interstate commerce, including mailing, shipping, or by computer.
In October, Ozark County Sheriff Darrin Reed reported his department had been in contact with the Federal Bureau of Investigations regarding about 8,000 images and videos reviewed by investigators in order to confirm a federal crime was committed and identify possible victims of human trafficking.
Court records containing details of the alleged crimes related to the case have been sealed. Reed said the step was taken at his request, as well as Ozark County Prosecuting Attorney John James Garrabrant "due to the horrific statements."
According to court records, a motion by Presson's attorney to place a gag order on the proceedings was withdrawn by 44th Associate Circuit Court Judge Cynthia MacPherson. Presson is represented by attorney Adam Darrell Woody of Springfield.
The alleged victim said the abuse started when she was about 11 years old and the most recent assault happened Sept. 29th at a motel room in Kansas when Presson forced her to have sex with him.
According to previous reports, the girl told a Child Advocacy Center worker the assaults sometimes happened several times a week or day at Presson's home or a mobile home on his property.
Presson reportedly told deputies he spent the night in a hotel with the victim, but denied having sex with her. He admitted to recording sex with his wife, but not the victim, according to court records.
WebReadyTM Powered by WireReady® NSI