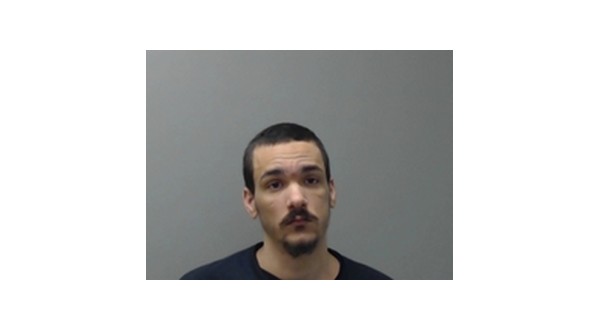 A Mountain Home man has been arrested after he tried to pass fake $100 bills at two businesses in the city. Thirty-six-year-old Andrew Colby Lamkin is also charged with failing to register as a sex offender.
According to the probable cause affidavit in the case, Lamkin allegedly first tried to pass a fake bill at a convenience store Friday to pay for some items. The manager told him the bill was fake and he left the bill at the store when he left.
On Saturday, Lamkin allegedly tried to get a cashier at another retail store to give him change for a counterfeit bill but the manager recognized the bill as being fake and Lamkin left the store with the bogus currency.
Later on Saturday, officers observed Lamkin walking near the Spring Valley Motel where he was apprehended. He had been wanted for failing to register as a sex offender. As officers from the Mountain Home Police Department approached Lamkin, he said "Is this about the money?" During a search of the Mountain Home man, they found one counterfeit $100 bill. Lamkin told police he had found an envelope in the parking lot of a local bank with 10 $100 bills in it and he didn't know they are counterfeit.
Lamkin told officers he had not registered as a sex offender because he didn't know he had to. He told police he had been living at the Spring Valley Motel for two to three weeks. Lamkin is a Level 3 registered sex offender and must register 10 days prior to moving or changing addresses.
Lamkin is charged with two felony counts of criminal attempt to commit forgery and one count of failure to register as a sex offender. He is being held in the Baxter County Detention Center on $5,000 bond.
WebReadyTM Powered by WireReady® NSI