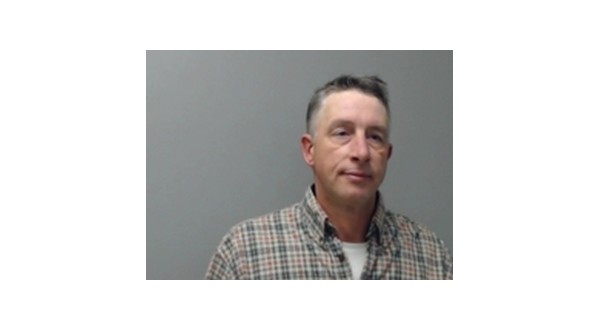 A Mountain Home man is accused of breaking into a residence a day after he was allowed to stay there. Forty-eight-year-old Edward Kelley was booked late Saturday morning on felony counts of residential burglary and first-degree criminal mischief and was released nearly an hour later after posting $15,000 bond.
The alleged victim contacted the Baxter County Sheriff's Office on Jan. 21st to report her residence had been broken into. She stated she allowed Kelley to stay at her residence the night before and leave the next morning. That day while at work, the victim reportedly received several calls from Kelley, and she answered her phone after 6:00 that evening. Kelley allegedly told her he was sorry, he owed her a new door, and he broke the window on the back door. The victim says she recorded the message, and a deputy listened to the recording.
The victim claims she returned to her residence to find the back door glass broken and her door damaged. She also says a handgun she keeps under the bed for emergencies had been removed and was in the middle of the bedroom floor.
Kelley is expected to appear in Baxter County Circuit Court.
WebReadyTM Powered by WireReady® NSI