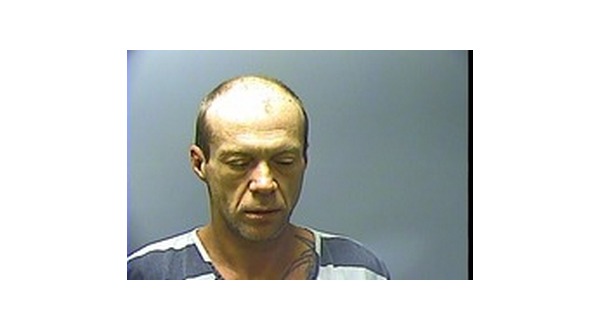 A Gassville man who went on an alcohol-fueled rampage in November 2017 has been sentenced to five years in prison and ordered to pay $12,700 in restitution for damages.
He will also spend time in the county jail on several misdemeanor charges stemming from the event.
Sentencing for 48-year-old Ronald Love came during a session of Baxter County Circuit Court Thursday.
Love was also ordered to participate in the substance abuse treatment program while in prison.
The trouble for Love began when officers were called to a residence along Sagewood Court in Gassville in response to several calls of an out-of-control male.
According to the probable cause affidavit, the fracas began when Love hit a man who commented the Gassville man had paid too much for a recently purchased item. He then tried to attack another man with an ax handle.
When the ax handle was wrestled away from him, Love found another weapon -- his vehicle. He rammed it into the residence several times causing extensive damage.
One female victim, attempting to stop Love's aggressive behavior, told investigators she was struck in the arm by the side mirror of Love's vehicle and felt he was trying to run over her.
Another victim was injured while standing on a wooden "handicapped" ramp leading into the house. When Love rammed into the structure, it reportedly buckled, and the victim was hit by a board.
In attempting to flee the scene, Love hit two vehicles multiple times. Officers first made contact with Love about a block from the Sagewood residence, where his badly damaged vehicle became inoperable. As officers approached Love, they said he put his hands behind his back in the position assumed when being handcuffed.
WebReadyTM Powered by WireReady® NSI