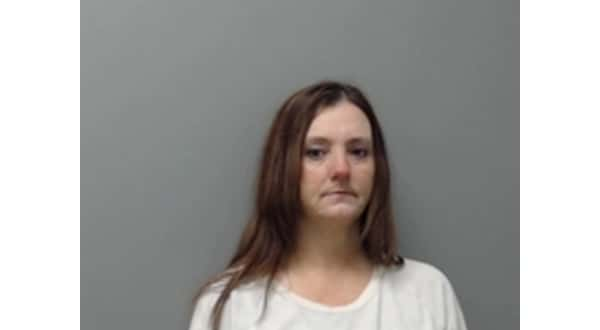 A Gassville woman, 44-year-old Amy Medley, has been arrested following an alleged assault incident, after which she reportedly said the bad thing was her friend lost her best gun. Medley had reportedly pointed the borrowed weapon at her estranged husband during the incident.
According to a report from the Gassville Police Department, an officer was dispatched to a gas station/convenience store Thursday evening to meet with the victim, identified as Medley's husband.
He told the officer Medley had called, asking to meet with him. When he declined, she allegedly threatened to kill him and burn down his house. About 10 minutes later, Medley arrived at his house and walked in unannounced.
Medley allegedly began emptying medication bottles from her purse before pulling out a pistol and walking toward the kitchen breaking various items. She again reportedly threatened to kill the man while pointing the weapon at him.
The victim said he was able to grab the barrel of the weapon and wrench it from Medley before attempting to call 911. He said the call rang once before Medley tore the cords from the back of the phone modem canceling the call.
The man said he took off and could hear other items breaking as he went out the door. He then told the officer he hid the gun under a mower and left to call 911.
Medley told officers it was ok for her to break the items because they were hers. While she reportedly admitted removing the pill bottles from her purse, she denied having a gun at the time. She reportedly said she wanted her husband home now that she had her fit and felt better.
With the victim's help, law enforcement located a .38 special under the deck of the mower. Again, Medley denied the weapon was hers.
She has been charged with felony counts of aggravated assault and first-degree terroristic threatening, along with two misdemeanors.
Shortly after 1:00 Friday morning, the officer saw Medley at a Gassville business, after she had posted a $10,000 bond and was released from the Baxter County jail. She reportedly said she had talked with her mother and admitted she had not told the total truth at the earlier incident. She said she obtained the weapon from her friend and then said the bad thing was she lost her best gun.
WebReadyTM Powered by WireReady® NSI