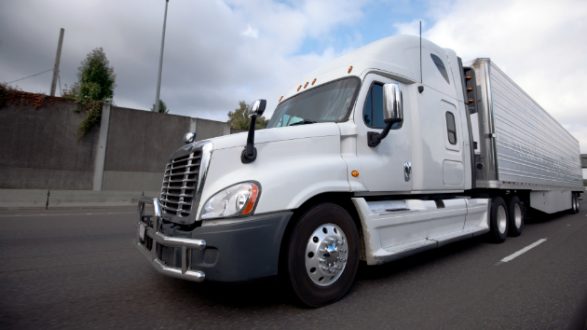 vitpho/iStock(TAMPA, Fla.) — The FBI has asked the public for help in finding a stolen trailer containing about $65,000 worth of energy drinks.
The trailer was stolen late Feb. 2 or early Feb. 3 in the area of East Broadway Avenue and 50th Street in Tampa, Florida, the FBI said in a statement released Monday.
A truck also stolen in the incident was recovered in Broward County on Feb. 7, but the trailer with the drinks remains missing, according to the statement.
The FBI is offering a $2,000 reward for information that leads to the recovery of the trailer and cargo.
The trailer's identification number is LRG 5347, and its license plate number is 2277CS.
Help #FBITampa find a stolen trailer filled with energy drinks. The cargo theft occurred overnight on 2/2- 2/3 near E. Broadway & 50th St. in Tampa. Up to $2k reward for info leading to the recovery. Call 813-253-1000 or submit tips: https://t.co/0eeH1tVIxf. pic.twitter.com/vhZ5Z7HMMB

— FBI Tampa (@FBITampa) February 11, 2019
The FBI is asking anyone with information to call the FBI Tampa field office at 813-253-1000 or email www.tips.fbi.gov.
Copyright © 2019, ABC Radio. All rights reserved.