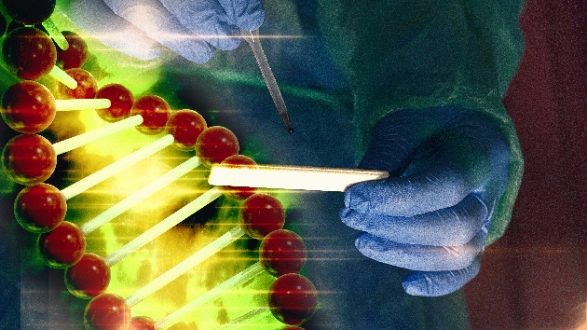 CIPhotos/iStock(AUBURN, Maine) — A man has been arrested in the 1993 cold case murder of a 20-year-old Alaska woman after investigators were inspired by the technology used to nab the suspected "Golden State Killer," according to law enforcement.
On April 26, 1993, Sophie Sergie was found sexually assaulted and murdered in a dorm bathroom at the University of Alaska Fairbanks, officials said at an Alaska State Troopers news conference Friday.
Sergie, a former University of Alaska Fairbanks student, had been at the school visiting friends, per authorities.
She was stabbed multiple times and shot in the back of the head, according to the charging document.
Suspect DNA was recovered and uploaded to CODIS (the Combined DNA Index System, a law enforcement database) but no suspect was identified, according to the Alaska State Troopers' conference.
Decades went by without progress in her mysterious murder — until April 2018, when the cold case unit learned of the genetic genealogy technology used to identify the suspected "Golden State Killer" in California, authorities said.
The novel investigative technique of genetic genealogy takes an unknown killer's DNA from a crime scene and identifies the suspect through his or her family members, who voluntarily submit their DNA to genealogy databases. Since April 2018, genetic genealogy has helped identify more than 20 other suspects.
Steven Downs, whose DNA matched the DNA left behind from Sergie's sexual assault, was taken into custody Friday without incident in Maine, where he was living, according to the charging document.
Downs, now 44, was an 18-year-old student at the University of Alaska Fairbanks in 1993 and was living in the same building where Sergie was found, according to the charging document.
After attending the University of Alaska from 1992 to 1996, Downs lived in Arizona and then returned to Maine where he grew up, the charging document says. He most recently worked as a nurse, per the document.
"Downs has no previous arrests, and his DNA has never been uploaded to the national database," the document said.
Maine State Police officers spoke on Wednesday to Downs, who "stated that he recognized Sergie from posters that had been put up around the time of the murder, but confirmed that he did not know her and didn't believe he had ever been in contact with her," according to the charging document.
"I remember the pictures, it's terrible, poor girl," Downs told police, the charging document said.
Downs is expected to be brought back to Alaska, authorities said.
"While nothing can heal that loss, we hope that this arrest today brings some element of peace to the Sergie family," Amanda Price, commissioner of the Department of Public Safety, said at Friday's news conference.
"Justice for Sophie is finally within reach," added Colonel Barry Wilson, Director of the Alaska State Troopers. "I am both honored and humbled to help bring some closure to Sophie's family."
Princes William, Harry splitting royal household: Report
(LONDON) — As Prince Harry and Meghan Markle prepare to have their first child and move to a new home, another big change is reportedly ahead for the royals.
Prince Harry, 34, and his brother Prince William, 36, will split their royal households within weeks, according to the Sunday Times of London.
"It is the end of the 'Fab Four' as we know it," Roya Nikkhah, royal correspondent for the Sunday Times, said of William, Kate, Harry and Meghan. "They aren't going to have a joint team at Kensington Palace anymore. They are going to be going their separate ways."
Britain's Prince Harry and his best man Prince William step out to greet well-wishers outside Windsor Castle, May 18, 2018, the eve of Prince Harry's wedding to Meghan Markle, May 18, 2018.
The plan to split the households has been in the works since before Meghan and Harry's wedding last year, according to sources.
Royal watchers say the division is a sign of differing responsibilities for the sons of Prince Charles and the late Princess Diana. William, a father of three, is preparing to be king, while Harry is preparing to become a parent for the first time.
Harry and Meghan, the Duke and Duchess of Sussex, are expected to move soon to Frogmore Cottage on the grounds of Windsor Estate, about 30 miles from London. The move means Harry and Meghan, who is due this spring, will no longer be neighbors to Prince William and Kate, who live in Apartment 1A at Kensington Palace.
It also means Harry will be leaving his childhood home, where he was raised with William by Princess Diana.
Harry and Meghan had lived at Nottingham Cottage, Harry's home on the grounds of Kensington Palace, since their engagement last year.
"You have William and Kate who are one day to be king and queen and increasingly the work they are starting to do and will be doing more of is more about the future king, future queen consort," Nikkhah said. "Harry and Meghan have a much more of a blank canvas with their roles going forward."
"They don't have that kind of responsibility," she added. "They seem to be forging a different kind of path."
William, Kate, Harry and Meghan will continue to work together on The Royal Foundation, their charitable endeavor that supports issues including mental health, veterans, conservation and at-risk youths.
The Duke and Duchess of Sussex's office will remain based at Kensington Palace, the palace said in a statement last November, when Meghan and Harry's planned move to Windsor was announced.
Copyright © 2019, ABC Radio. All rights reserved.