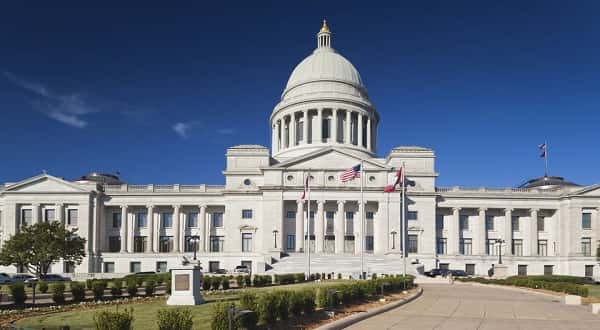 LITTLE ROCK, Ark. (AP)   The Arkansas House has approved a proposal banning abortion 18 weeks into a woman's pregnancy, moving the state toward enacting what could be the strictest prohibition in the country.
The House on Monday approved the ban by a 77-13 vote. The measure now heads to the state Senate.
Online records indicate Representatives Nelda Speaks of Mountain Home, Jack Fortner of Yellville, John Payton of Wilburn, Michelle Gray of Melbourne and Marsh Davis of Cherokee Village were among the 77 supporting the bill.
Arkansas already has some of the strictest abortion laws in the country and bans the procedure 20 weeks into a woman's pregnancy. The state's Republican governor last week signed into law legislation banning abortion if the U.S. Supreme Court overturns its 1973 Roe v. Wade decision that legalized the procedure nationwide.
Click here for a link to the bill.
WebReadyTM Powered by WireReady® NSI