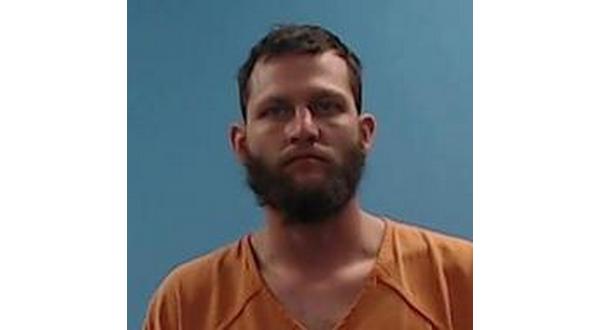 Photo: Boone County Sheriff's Office.
A routine traffic stop has led to the arrest of 31-year-old Zachary Manning of Harrison and the seizure of drugs and a cache of weapons.
The Harrison Daily Times reports Police Chief Chris Graddy says the stop was initiated Wednesday afternoon due to a defective taillight. The officer conducting the stop was informed Manning's driver's license was suspended.
Manning was taken into custody on the suspended license, but he is also a probationer with an active search waiver on file.
Chief Graddy says the HPD Narcotics Division and the 14th Judicial Drug Task force were called in to help with the search. Investigators located a pistol between the driver's seat and center console of the vehicle.
A report noted Manning was taken to the Boone County Jail, where jailers located a pipe used to smoke methamphetamine and two small bags of suspected meth on his person. With that information, investigators, along with Boone County Sheriff;s officers, went to Manning's home outside the Harrison city limits.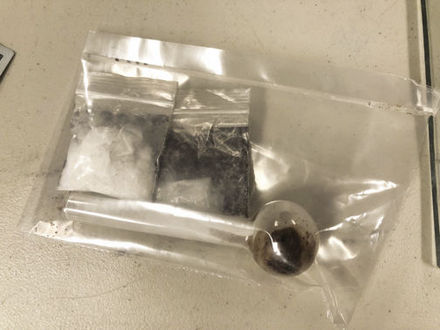 Photo: Harrison Daily Times.
According to the report, investigators found several empty baggies often used to package illegal narcotics and a box of ammunition in the living room.
They then went to the master bedroom, where they found three shotguns, three rifles, another box of ammunition and a bullet-proof vest inside a closet, as well as a pistol on a dresser. The reported noted all firearms were loaded with a round in the chamber.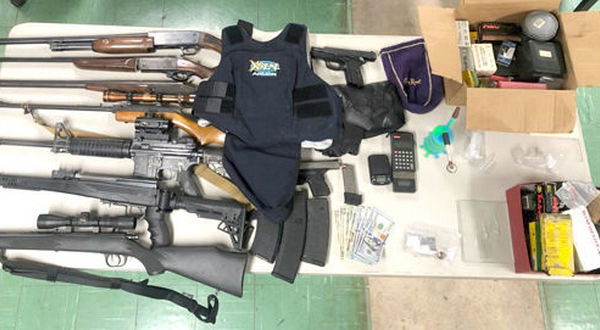 Photo: Harrison Daily Times.
Investigators then went to the basement and located numerous items of drug paraphernalia, a piece of glass with methamphetamine on it in a microwave and a loaded AR-15 reported stolen in Harrison.
They also found some blasting caps, leading to the evacuation of the residence and the Bentonville Bomb Squad being notified. They removed the blasting caps and the house was secured.
Police say Manning faces charges of simultaneous possession of drugs and firearms, possession of methamphetamine, possession of firearms by certain persons, theft by receiving, driving on a suspended license and two counts of possession of drug paraphernalia, with bond set at $50,000.
WebReadyTM Powered by WireReady® NSI