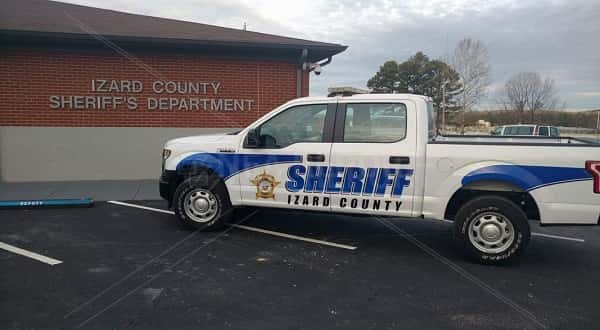 Izard County authorities have arrested 57-year-old Ricky Schiltz after he allegedly wrecked a stolen vehicle, was found wearing only a red pair of underwear and brown cowboy boots and told an officer he might have had too much to drink that night. Schiltz's address was not available in online court documents.
According to the probable cause affidavit, Izard County dispatch was advised on the evening of March 9th a vehicle had been taken from a residence in Franklin, after a man, later identified as Schiltz asked the homeowner for a ride to Missouri. Schiltz reportedly approached the house wearing only his undergarment and the boots and bleeding from one of his arms.
When the homeowner asked Schiltz to leave, he allegedly began walking around two vehicles in the driveway. The homeowner ran to his car and removed the keys. Schiltz then got into a second vehicle, owned by a Horseshoe Bend woman and left at the home for repairs, located the keys in the cupholder and drove away.
The homeowner chased Schiltz for a short distance, returned to his home and called 911.
About five minutes later, dispatch received a call advising of a crash on Easy K Road, with the vehicle upside down and the driver still inside.
A couple who came upon the wrecked vehicle told officers when they arrived, the wheels were still spinning and the engine was still running.
The man said when he looked inside. he saw a male, later identified as Schiltz, wearing only red underwear and boots, moving around. He said he turned off the engine and Schiltz climbed out.
He said when he told Schiltz he should wait for help, he replied he needed to leave so he didn't get in trouble.
Emergency medical personnel said Schiltz declined attention, saying he was just cold. As the patrol unit door was closing, Schiltz reportedly told the officer he might have had too much to drink that night.
When law enforcement went to the victim's home and asked him to travel to the accident scene, he asked the officer, "Does the guy have red shorts on?" Once at the scene, the victim identified Schiltz as the suspect who took the vehicle from his driveway.
Schiltz was charged with felony theft of property, with his bond set at $25,000.
WebReadyTM Powered by WireReady® NSI