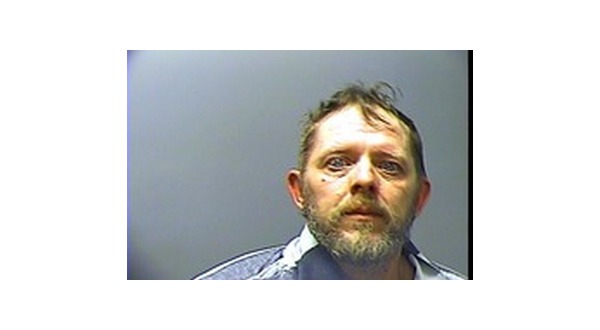 A Lakeview man charged with taking shots at imaginary people he believed were out to kill him and hitting a neighbor's house in the process failed to show up for yet another session of Baxter County Circuit Court Thursday.Circuit Judge John Putman ordered the forfeiture of 46-year-old David Tiskus' bond put up to guarantee his court appearances. Failure to appear warrants have been issued for Tiskus' arrest, the first one in October last year.Tiskus has missed a number of court appearances, not showing up for sessions in October and December last year, as well as February and March of this year.
Aggravated assault charges were filed against Tiskus following an incident in April last year when Baxter County deputies responded to a shots fired call. The shots were reported to have come from Tiskus' residence located along County Road 276.
During the gunfire, a bullet hit the home of a neighbor. The man told deputies before the shooting started, Tiskus had driven down the road in his van at a high rate of speed, before pulling into his driveway. The neighbor said he then heard Tiskus and a woman yelling at each other. The neighbor said he next heard gunshots, and a bullet hit his house in the area of his daughter's bedroom. He said he got his daughter out of the bedroom.
Deputies said if the bullet, which struck the neighbor's house, had penetrated the wall, its path would have taken it about 4 inches above the bed on which the neighbor's daughter was sleeping.
Deputies made contact with Tiskus in a back bedroom of his home being used as an office. Tiskus warned deputies he could see a man standing between him and the lawman. Tiskus said the man wanted to kill him. The potential killer was invisible to everyone except Tiskus.
The deputies reported seeing a very real semi-automatic handgun on the desk by Tiskus, and he was taken into custody. Tiskus said he had fired the weapon in an attempt to defend himself.
According to the probable cause affidavit, deputies reported seeing bullet holes in the front door and several more holes in the ceiling of a room off the kitchen, along with expended bullet casings. The investigation also turned up bullet holes in a pontoon boat and a shed on Tiskus' property.
The female at the residence reported Tiskus had been using methamphetamine heavily for a few days prior to the shooting incident. She told deputies Tiskus had existing mental problems, and his drug use made things worse. The woman said Tiskus had been talking about people chasing him and trying to kill him.
The court has ordered Tiskus not to have any contact with the neighbors.
The case will be placed in an inactive status until Tiskus has been arrested.
WebReadyTM Powered by WireReady® NSI