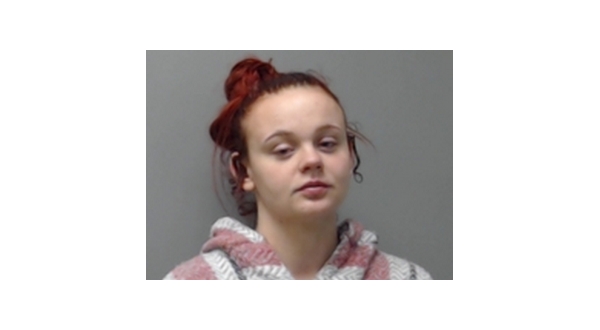 A Baxter County woman, 20-year-old Margaret Drzka of Midway, has been arrested on drug-related misdemeanor charges, with three unbathed children, ages 1, 2 and 3, found in her running vehicle taken into the custody of the Arkansas Department of Human Services.
According to the probable cause affidavit, Mountain Home Police received a call on March 13th advising a small child was standing in a vehicle, and the driver appeared to be asleep. The responding officers found the vehicle partially in the roadway, running and in park. A small child was observed standing in the back seat.
The female driver, later identified as Drzka, was sitting with her head slumped forward and down. After some time, the officers were able to awaken her. Emergency personnel determined the Midway woman appeared to be alright medically.
The officers observed the three small children, with one standing and two strapped in car seats. While medical personnel said they appeared to all be ok, they were unbathed and covered with feces from their diapers leaking.
Drzka allegedly admitted to having been up for at least a day and a half. She told the officers she had buckled the children in their car seats, where they had been all night. She did not know when she last checked on them or changed their diapers. The affidavit does not clarify if Drzka is the mother of the children.
DHS officials were notified and took the children to a location where they were bathed and cleaned. They appeared to have been in their car seats for an extended period of time, due to the rash on their bottoms and the urine soaked pants two were wearing.
When asked if she had taken anything, Drzka reportedly told medical personnel she had been using "dab" or "wax" while driving around. Dab is a highly-concentrated marijuana extract.
Officers located 7.3 grams of field tested marijuana and drug paraphernalia.
Drzka has been charged with three felony counts of endangering the welfare of a minor, along with two misdemeanor drug-related offenses and driving on a suspended driver's license.
Her bond was set at $5,000.
WebReadyTM Powered by WireReady® NSI