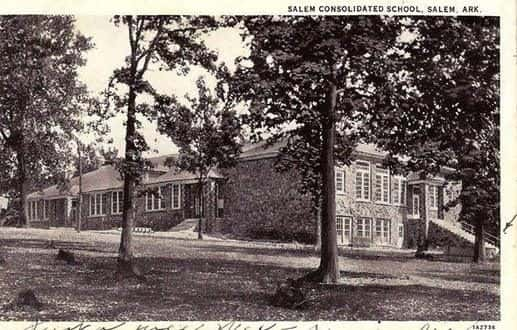 The Friends of Old Main will host singers, songwriters and guitarists Garrett Duncan and Dennis Horton in concert at the Fridays with Friends event Friday at the Old Main schoolhouse auditorium at 221 North Oak Street in Salem.Duncan hails from Poughkeepsie and is no stranger to the music scene, honing his craft since age 5. His grandfather, the late Johnny Duncan, sang lead in the 1960s Gene Williams show.Horton, also of Sharp County, is a legend in the north Arkansas music scene and the longtime owner of Horton's Music in Hardy.
The duo will play a wide variety of songs -- from oldies to newer hits.
Doors open at 5 p.m., with dinner served by members of the Friends of Old Main. Music begins at 6. Admission is a suggested donation of $7.
Since 2013, Friends of Old Main volunteers have worked to transform the Old Main schoolhouse, which once housed Salem Public Schools, into a vibrant landmark for Fulton County. Funds raised from the concerts and other events are used to continue schoolhouse renovations.
Potential and current uses for the building include the creation of a Fulton County museum to house historical information and memorabilia, an art gallery and art classes, and a performance venue for theatrical productions, concerts and family activities. Other concepts include a community garden, herb garden, canning kitchen, and non-profit organization meeting and activity space.
The Friends of Old Main is a nonprofit organization. Contributions to the organization are tax deductible to the extent of the law.
For more information, visit the Fulton County Heritage Foundation page on Facebook or call (501) 607-3767.
WebReadyTM Powered by WireReady® NSI