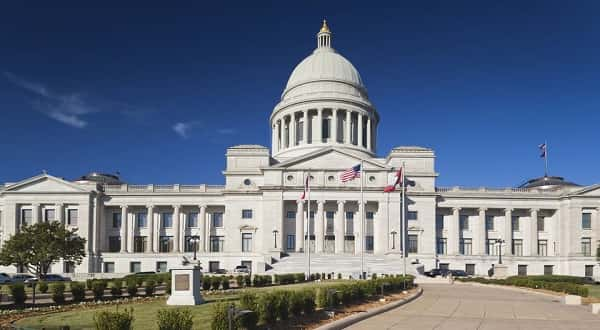 After an extended debate before a House committee Wednesday, the bill sponsor has pulled down the controversial SB550 to transfer regulation of liquid animal waste from the Department of Environmental Quality to the Arkansas Natural Resources Commission. The bill moves to interim study, meaning it is dead for this session.The Arkansas Farm Bureau backed the legislation, aimed at easing regulation of, particularly, factory hog farms. Environmentalists, Gov. Asa Hutchinson and others opposed the bill, using an existing hog farm in the Buffalo River watershed as the driving reason for a need to retain close regulation of animal waste.
Arkansas Times reports opponents raised a host of other concerns including lack of tough penalties and enforcement capabilities at Natural Resources; conflicting language in the bill; and the EPA's likelihood of not accepting the law due to potential conflicts with the clean water and air laws.
The bill was amended to address some concerns about the lack of notice requirements, but it didn't quiet opposition. The Farm Bureau insisted critics were willfully misleading people, including whether the law would run afoul of EPA rules.
Senator Gary Stubblefield of Branch, the bill's Senate sponsor, told KTLO, Classic Hits and The Boot news earlier in response to the pushback, he amended his bill to include a provision that if the EPA ever finds a conflict with the federal clean air and water acts, SB550 would become "null and void."
Rep. Mary Bentley of Perryville, the bill's House sponsor, says she wants to help farmers, saying we need more and more farmers not less. She says none of us like the smell of swine litter, but we sure like the taste of bacon. Bentley says the legislation will get done, and it will get done right.
An Arkansas Times' source says the issue was decided before the meeting began, with commitments for 11 no votes.
The bill received bi-partisan support last week when it passed out of the Senate 25-5, with two members not voting, including Senator Missy Irvin of Mountain View, and three voting present. Senators Scott Flippo of Bull Shoals and Breanne Davis of Russellville, representing North Central Arkansas, voted in support of the measure.
WebReadyTM Powered by WireReady® NSI