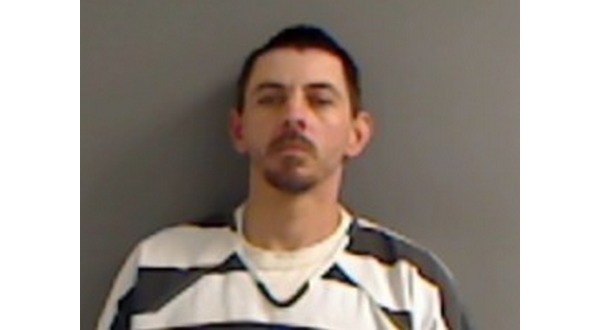 A Marion County man, 35-year-old Dereck Robinson of Flippin, is being held in the Marion County jail following an altercation Tuesday afternoon involving gun fire. The incident occurred at a residence along Park Place Street in Flippin and sent the victim to Baxter Regional Medical Center for evaluation.
According to the probable cause affidavit, Flippin Police officers arrived following a domestic dispute, with two males in the front yard. One of the men had a large amount of blood coming from his face and the top of his head.
The victim told officers Robinson had a pistol and had shot him once, possibly twice. Robinson exited the residence and was placed into custody without incident.
Accounts from the three males indicate a fight ensued in the yard between two brothers and moved inside the residence where Robinson joined in utilizing brass knuckles and a .32 caliber revolver he reportedly fired.
Robinson told officers he had knocked out one of the brothers in the living room. However, when he regained consciousness, he reportedly began fighting again. Robinson maintained the shot he fired was aimed at the ceiling of the residence.
The firearm was located in a dresser inside a bedroom of the residence. Officers found two cartridges inside the weapon, with one spent round. The spent round had blood on it. An additional live round was found next to the firearm.
Records indicate Robinson is a felon, and the serial number had been removed from the firearm. He has been charged with felony counts of possession of a defaced firearm; possession of a firearm by certain persons, meaning he is a convicted felon; and aggravated assault. He also faces a misdemeanor count of criminal use of a prohibited weapon. His bond was set at $50,000.
The affidavit notes additional arrests may be made.
WebReadyTM Powered by WireReady® NSI