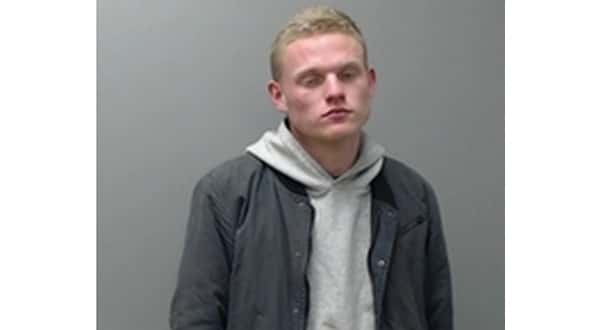 A Gainesville teen who was extended opportunities not to have felony drug charges follow him through life chose not to take advantage of the offers and is now headed to prison.
Kane Allen Gott Jr. had his probation revoked during a session of Baxter County Circuit Court Thursday and was sentenced to six years in prison to include 12 months in one of the Community Correction Centers in the state where he is to undergo treatment for his drug addiction.
Gott's problems with the law began in mid-December last year when police were told the teen was coming into Walmart and using display phones to access social media. The incident also led to him facing drug charges.
After a Mountain Home officer arrived at the store, he and a member of store management found Gott and escorted him out of the store initially only because of the unauthorized display phone use. He was to be told not to return.
As the MHPD officer searched Gott for weapons, he felt an object in the teen's left coat pocket, which turned out to be a smoking pipe used for ingesting methamphetamine.
On further questioning, Gott admitted to having a small amount of the drug on his person as well.
In the initial case, Gott was charged with possession of methamphetamine and drug paraphernalia and was put on probation for four years during a court session Jan. 3rd. Because of his age, Gott was sentenced under provisions of Act 346, the first offender's law, meaning if he stayed out of trouble during his probation, he could apply to the court to have his record sealed.
But, the apparent lure of methamphetamine resulted in Gott blowing the first chance only days after being sentenced. He was arrested Jan. 28th when Mountain Home police went to a local motel where drug activity was reportedly taking place. When the officers entered one of the rooms, they found Gott who admitted there was methamphetamine and a smoking pipe in the room.
Gott's sentence was a bit stiffer on the second time around. He was put on probation for six years and ordered to spend a year in the addiction treatment program at Care Center Ministries.
He turned his back on his second chance as well, leaving the CCM program this month and admitting to using methamphetamine again.
WebReadyTM Powered by WireReady® NSI