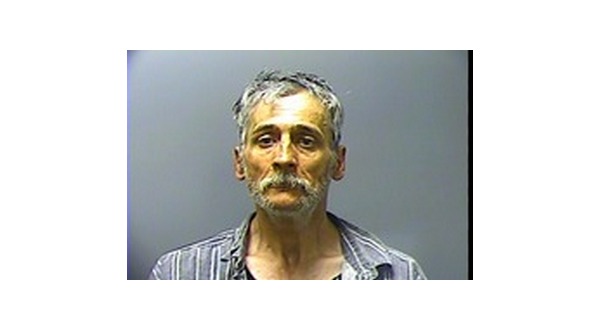 A Cotter man, sentenced to five years in prison for attacking his elderly relatives with a baseball bat after being refused a $5 loan to buy a knife, says he was misinformed about his sentence and wants post conviction relief.
During a session of Baxter County Circuit Court Thursday, a hearing was held on the Rule 37 Petition filed by 48-year-old Robert Wayne Hadley.
Hadley alleges in his petition he was not given correct information about the amount of time he would have to spend in prison before being eligible for release.
Hadley contends he was told he would only have to serve one-quarter of his sentence, but discovered after entering prison he would be required to do 100 percent of his prison time, due to a prior violent felony conviction in Greene County in east Arkansas. The 1997 Greene County case was sealed and should not have resulted in him spending more time in prison, according to Hadley.
In his motion for post conviction relief, which Hadley filed acting as his own attorney, he says he was "deceived" into accepting the plea agreement, and would have rejected it if "I had been given honest and accurate facts" concerning his sentence.
Fourteenth Judicial District Deputy Prosecutor Kerry Chism put Judge Andrew Bailey on the stand during the hearing. Bailey, who was a deputy public defender at the time of the sentencing, represented Hadley and worked out the plea agreement his client accepted. Bailey outlined the contacts he had with Hadley prior to the plea and said the agreement was explained in detail. He said there was no attempt to mislead Hadley about the terms of the agreement.
As to the Greene County case, Bailey said the only way he would have known about the purportedly sealed case is if Hadley had mentioned it to him.
Bailey testified Hadley indicated he understood what the plea agreement contained and what sentence he was to receive.
Chism told the court the state's initial offer was 10 years in prison. In negotiations between Bailey and prosecutors, the sentence was reduced to five years. Bailey said he felt it was in Hadley's best interest to accept the agreement, and he would, most likely, have fared much worse had the case gone before a jury.
Circuit Judge John Putman said he wanted to review the transcript of Hadley's sentencing and would issue a ruling on the Rule 37 Petition afterward.
According to the probable cause affidavit in the case involving Hadley's attack on his mother and stepfather, Baxter County Sheriff's deputies responded to a home along Walnut Lane in Cotter in May last year after receiving a report a violent domestic altercation was underway at the residence.
It was reported Hadley had become enraged after being refused the $5 loan and struck his then 76-year-old stepfather in the head and right hand with a baseball bat. His then 65-year-old mother was injured when she tried to wrestle the bat away from her enraged son.
A neighbor came to the home and was able to take control of the bat, preventing Hadley from continuing the attack on his relatives.
Deputies reported Hadley's stepfather suffered three fractures to his left cheek, a laceration to the back of his head requiring stitches and an open fracture to his ring finger on the right hand -- all caused by the bat. The mother suffered injuries to her left arm, elbow, left thumb and right knee. She had scratches and bruising to her neck, allegedly caused by Hadley's attempt to choke her.
Hadley fled the residence in Cotter before deputies arrived. A search warrant served on a communications provider led lawmen to a house along Marion County Road 7032. They found Hadley and took him into custody.
At the time he was arrested, the Baxter County Sheriff's Office reported Hadley had been booked in the county jail 21 times since 2000, mainly on drug and alcohol-related charges.
When handing down the sentence last year, Judge Putman first ordered Hadley not to have contact with the two victims. However, at the request of the mother, the no contact order was modified to allow her to visit her son in prison.
Hadley is an inmate in the North Central Unit of the state prison system at Calico Rock.
WebReadyTM Powered by WireReady® NSI