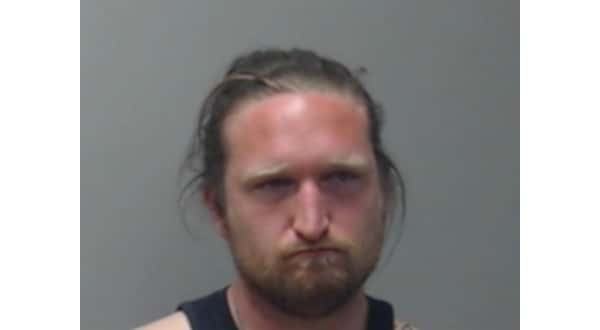 A Mountain Home man has been arrested for the fourth time in four months on drug charges. Mountain Home police arrested 28-year-old Zachary Hawthorne following a traffic stop Tuesday night.
According to the probable cause affidavit in the case, Hawthorne was stopped for a traffic violation at the intersection of U.S. Highway 62/412 and College Street. During the stop, a police drug-sniffing dog alerted on the passenger side door. During a search of the vehicle, officers discovered several syringes, one of which was loaded with a brown liquid substance; a plastic baggie with a white crystalline substance field testing positive for methamphetamine; and a plastic baggie containing a green leafy substance believed to be marijuana.
Hawthorne is charged with felony counts of possession of a controlled substance, methamphetamine; possession of drug paraphernalia for use of ingestion of methamphetamine; and misdemeanor charges of possession of a controlled substance, marijuana; and careless driving. His bond is set at $2,500.
In one of his earlier arrests, Hawthorne was found unconscious in his vehicle with the car in drive and his foot on the brake at a downtown Mountain Home intersection. Police had to break the window out and place the vehicle in park to get him out of his car.
WebReadyTM Powered by WireReady® NSI