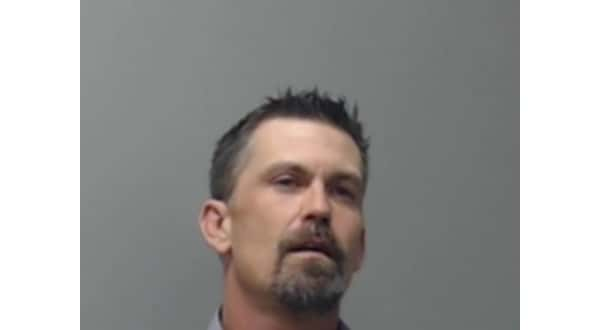 A Mountain Home man who was alleged to be highly intoxicated and who created a nightmare for his children by threatening to kill them because he did not want them in his life any longer has pled guilty to a number of charges stemming from the incident. He was sentenced to 10 years in prison with seven to serve and three suspended during a session of Baxter County Circuit Court Thursday.
Thirty-eight-year-old Nathan Wesley Russell was arrested after Mountain Home police responded to a disturbance call at his residence in mid-June last year. Russell was reported to be armed and believed to be suicidal.
When the officers knocked at the door of the home, Russell met them with a pistol in his hand. According to the probable cause affidavit, Russell dropped the weapon, but did struggle with officers as they tried to subdue him.
During the investigation into the incident, police determined Russell had his four children staying with him for the evening. They apparently spent most of their time with their mother. The situation boiled out of control when the 9-year-old got into some type of trouble with Russell, who was alleged to have grabbed the child by the throat and pinned him against a wall, high enough the boy's feet were dangling off the floor.
A 15-year-old female pushed Russell off the boy. Russell then reportedly grabbed her, slapped her and punched a hole in the wall next to her head. The girl told police Russell had pointed his gun at the children and threatened to kill them all. He also made a threat to throw them off a balcony.
At some point, Russell is also alleged to have provided alcohol to his 13-year-old, who later had a breath test reading of .155. A person is considered legally drunk in Arkansas with a reading of 0.08
The 15-year-old said she sent a text to her mother demanding she pick the children up and get them out of Russell's residence.
The mother arrived, gathered the children up and drove away. According to the probable cause affidavit, after the mother arrived and started gathering the children, Russell is alleged to have repeatedly said he wanted to die.
Investigators said on her way home, the mother called 911 as soon as she could calm the children and reported what had happened. The mother's call brought MHPD officers to the residence and their encounter with Russell.
As Circuit Judge Gordon Webb read the elements of the crimes and asked Russell if he had committed the acts, Russell began wiping his eyes and seemed overcome at times during the sentencing process.
He was charged with second-degree domestic battery, aggravated assault, endangering the welfare of a minor and terroristic threatening.
Russell will be held in the Baxter County Detention Center awaiting transportation to the state prison system.
WebReadyTM Powered by WireReady® NSI