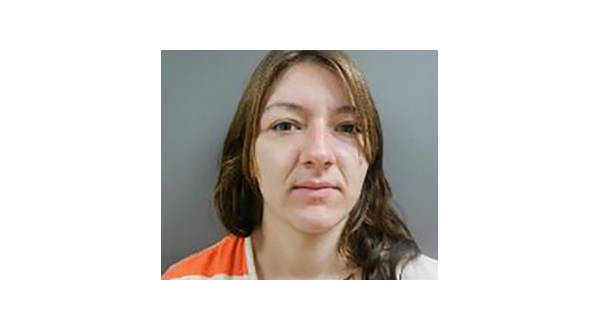 An Izard County woman, 23-year-old Cydney Taylor of Dolph, has entered a guilty plea to a charge of first-degree murder and has been sentenced to 20 years in prison following a stabbing death last year.
Online court records indicate Taylor entered her guilty plea to the offense carrying a potential sentence of 10 to 40 years or life in prison.
Taylor entered her plea in Izard County Circuit Court April 15th, one week shy of a year since the incident leading to her charge and conviction.
According to the probable cause affidavit, officers from the Izard County Sheriff's Office responded to a call in the early morning of April 22nd on Gorby Road near Calico Rock. They found 29-year-old Joseph Stefka of Horseshoe Bend unresponsive on the kitchen floor of the residence bleeding from a chest wound.
While a deputy administered first aid, Taylor reportedly made the statement, "Mike, I'm sorry." However, she did not elaborate on the statement.
A bloody knife was observed on a cabinet near the victim.
The attending physician at the Community Medical Center in Calico Rock said Stefka died of a single stab wound to the heart.
Statements taken during the initial investigation indicate Jessica Wilcoxson and Stefka were in an argument in the kitchen/living room area of the residence regarding the break-up of their relationship.
Taylor also became engaged in the argument. Wilcoxson and her mother, Jana Wilcoxson, retreated into a bedroom and closed the door.
Taylor remained in the kitchen/living room area and continued the argument with Stefka.
The Wilcoxsons could hear the yelling from the kitchen/living room area and heard Stefka yell. They exited the bedroom and discovered the Horseshoe Bend man had been stabbed.
Taylor had no injuries and admitted Stefka had not attacked her during the argument.
In an interview the following day at the Izard County Sheriff's Office, Taylor told officers while she and Stefka argued, he reportedly called her names. She said she became mad and pulled the weapon from a knife block on the counter and stabbed him.
WebReadyTM Powered by WireReady® NSI