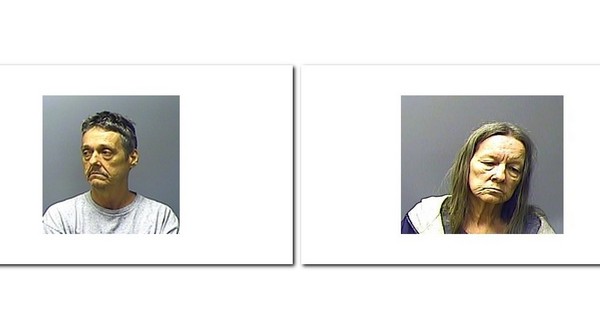 A Mountain Home husband and wife both pled guilty to drug-related charges in Baxter County Circuit Court Thursday and were both sentenced to six years probation.
Fifty-six-year-old Marvin Ritchie and 63-year-old Pamela Ritchie were both arrested in October last year when parole and probation officers went to their residence located along South Street to determine if it was suitable for a person about to be paroled -- Samantha Weedman -- to make her home.
When the officers arrived, they asked Pamela Ritchie who was in the house and she said only her and her husband, Marvin. Officers, however, found two other people in the residence -- one of whom was an active parolee.
A search of the residence turned up a number of drugs and items of drug paraphernalia, including a number of prescription medications, many of them controlled substances.
As officers were preparing to take residents of the home to the Baxter County Detention Center, Pamela Ritchie asked if she could take her medications along.
She was reported to have begun filling a bag with 12 bottles of different medications belonging to both her and her husband.
The medications were inspected to ensure no contraband items were getting into the jail. Investigators reported some of the prescriptions bottles were empty or near empty which contradicted the refill dates and prescribed pill count. In the probable cause affidavit, investigators said one pain medication was refilled just 13 days before it was checked and was empty. The refill had been for 90 pills.
Another prescription for a controlled substance was found to have one pill in the bottle although a 60-pill refill had been obtained just eight days before it was checked.
According to the probable cause affidavit, there were a number of medications that were not controlled substances and had no "black market value." It was only those drugs commonly "sold and abused illegally" which had pill counts well below what should have been in the bottles, according to the labels, investigators reported.
WebReadyTM Powered by WireReady® NSI