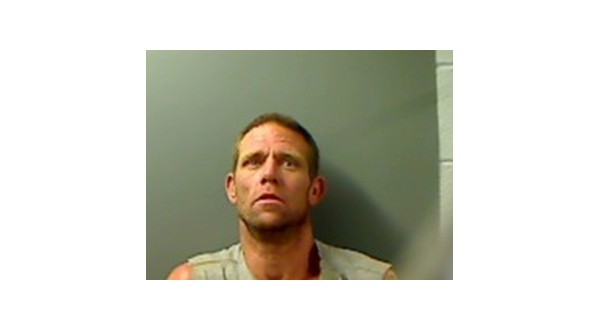 A Marion County man, 45-year-old Marshall Gibson Jr. of Yellville, has been sentenced to four years of probation following an incident in 2018 when he fled on a motorcycle from a Marion County Sheriff's deputy, with his vehicle having no visible license plate and a fishing pole strapped to its handlebars.
Online court records indicate Gibson entered a plea of no contest in Marion County Circuit Court last month to a felony charge of fleeing and a reckless driving violation.
In addition to the probation, Gibson was ordered not to use, sell or possess any controlled substance and is prohibited from owning or possessing firearms.
The Yellville man was originally cited for additional violations of riding a motorcycle without an operator's license, no vehicle lights, failure to register and improper passing, following the July 2018 chase.
The chase originated in Summit when Gibson pulled onto State Highway 202 and the sheriff's deputy noted the motorcycle did not have an illuminated head lamp.
Knowing where Gibson lives, the officer made his way to the Yellville man's home on U.S. Highway 62/412. As Gibson approached his residence, the deputy initiated his emergency lights in an attempt to conduct a traffic stop.
The officer pursued Gibson for a short distance with his lights activated before bumping his siren to get his attention. However, Gibson refused to stop.
Gibson then reportedly looked back at the deputy before accelerating at a high rate of speed, passing a vehicle in a reckless manner, as well as others as oncoming traffic approached.
The officer lost sight of Gibson as he passed the highway department outside of Yellville and advised dispatch to have Flippin Police officers and Baxter County Sheriff's officers to be on the lookout for the Yellville man.
With several officers assisting in the search, what appeared to be a motorcycle track going into a driveway in the Rae Valley area was spotted. A woman at the residence told the officer a motorcycle did turn in at her driveway, went through her gate and into her pasture.
Officers were able to locate Gibson. But prior to transporting him to the sheriff's office they walked a large part of the immediate area searching for the motorcycle unsuccessfully. Gibson told them he had been at the location most of the day and had not been driving a motorcycle.
During a later interview, Gibson allegedly admitted fleeing from the deputy, saying his motorcycle was not registered, and he did not want it impounded again. He told officers the vehicle was at the area where he was taken into custody. However, a further search was still unsuccessful.
WebReadyTM Powered by WireReady® NSI