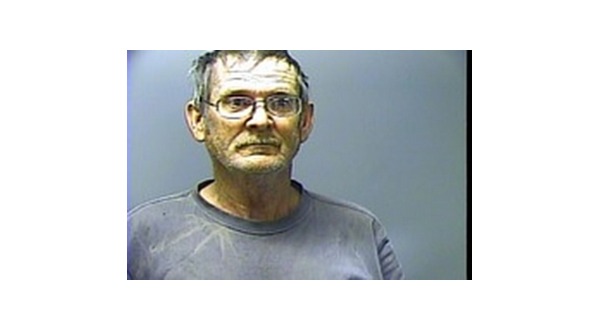 A Gainesville man charged with attempting to steal a horse by tying it to his pickup truck and making a run for the Missouri border with the animal following behind as best it could changed his plea during a session of Baxter County Circuit Court Thursday.
Sixty-year-old James Marshall Dabney entered a no contest plea to theft of property and misdemeanor cruelty to animals charges and was put on probation for three years.
According to court records, the horse's owner reported Dabney entered her property along County Road 16 in the Midway area in early February last year, took the horse, tied it to the truck and headed along a rocky road pulling the animal. Witnesses reported the animal had to run at times to keep up with the vehicle.
The owner and her family gave chase and caught Dabney before he crossed the state line. They were able to untie the horse from Dabney's truck and walk the animal back to the owner's property, a trip of about 5 miles.
The owner said the horse was unshod and was limping by the time they completed the return trip.
When the family caught up and stopped him, Dabney told them he had purchased the horse, but the owner disagreed. She said he had come to look at another animal about six months before the alleged theft, but no deal had been struck and no money exchanged. Family members said when Dabney was told the Baxter County Sheriff's Office had been contacted, he took off for the state line without the horse.
During the sentencing, Dabney told the court he had taken the horse without permission from the owner, but said someone had told him he could borrow the animal. The person was not identified.
WebReadyTM Powered by WireReady® NSI