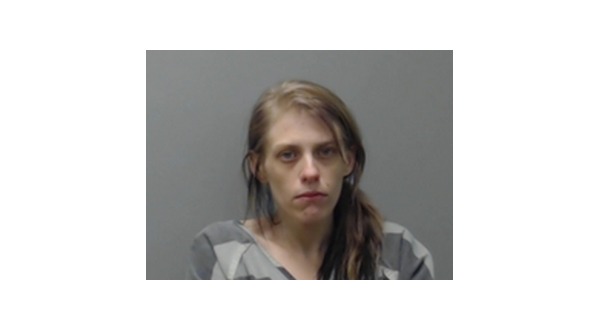 A Gassville woman who was found passed out in a local motel with her 2-year-old daughter sleeping heavily in the next bed will be formally arraigned on the charges against her May 16. The announcement came in Baxter County Circuit Court Thursday.
Twenty-six-year-old Ashley Kromoff was arrested earlier this month after an anonymous tip to Mountain Home Police led officers to the motel room where Kromoff and the child were staying.
The male who called police said he was worried about the little girl in the room with Kromoff and wanted police to conduct a welfare check.
Two MHPD officers responded and were told by the motel manager that a man, woman and child had been in the room, but the male had departed. The manager said he believed the woman and child were still in the room. According to the probable cause affidavit, the motel manager knocked on the door and yelled for someone inside to respond. When no one opened the door, officers told the manager to use his master key to enter the room.
When the door was opened, the officers saw Kromoff apparently passed out in one bed and the 2-year-old in the other.
The officers attempted to wake Kromoff with verbal commands with no results. An officers then shook her and eventually had to pull her out of bed and shake her for her to respond in any way.
According to court records, Kromoff was allegedly under the influence of some type of drug and was very disoriented.
There were several small plastic bags in the room containing a white crystal-like substance, along with a green leafy material. In addition, the officers observed paraphernalia used for the ingestion of drugs. Kromoff was charged with possession of methamphetamine, marijuana and paraphernalia to ingest both drugs.
She was reported to have been upset and not cooperative with the officers.
Investigators from the Arkansas Department of Human Services were called to the scene to take charge of the small child. The officers noted the little girl remained asleep during the commotion surrounding the attempt to wake her mother and appeared sluggish even after waking.
The officers said during the search of the room, they found no clothing for the little girl.
Kromoff has been in the Baxter County jail since being arrested, with bond set at $7,500.
WebReadyTM Powered by WireReady® NSI