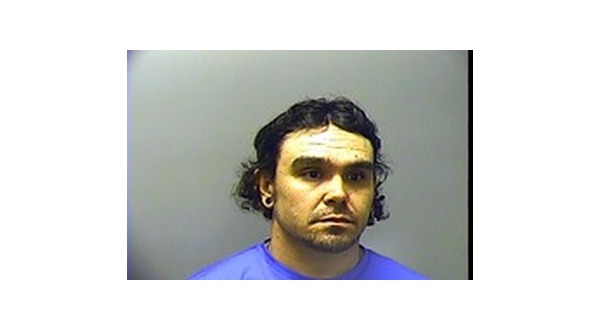 A Mountain Home man who picked up felony charges at a fairly rapid pace in the spring and summer last year appeared in Baxter County Circuit Court Thursday to be sentenced.
Thirty-four-year-old Justin Hickman pled guilty to charges in several cases last month, and Judge John Putman ordered a pre-sentencing report.
Hickman was given six years in one of the Community Correction Centers in the state. The centers are similar to a jail or prison in that they are secured facilities, but have a different purpose. The center focuses on rehabilitation and assisting offenders in reintegrating into society.
During his court appearance Thursday, Hickman said he had never been in trouble until he began taking methamphetamine, and his crimes were all committed during the period he was using the highly addictive drug.
He told the court he had been drug free for 10 months and felt remorse for the criminal activity in which he had been involved. Hickman told Judge Putman he was working 50 hours a week, living with his parents and seeing a counselor about his addiction to methamphetamine. He said he was also planning to be married.
The Mountain Home man said he had a strong support system. "There is no better treatment program than to have friends and family helping you," Hickman said. He has been living with his parents who had worked diligently to keep their son off methamphetamine. Hickman reported to the court his parents were having him drug tested and closely monitoring his activities.
Hickman's first arrest in the series came in late April last year when Baxter County deputies responded to an address along Baer Street to investigate the report of a violent domestic altercation in progress.
When deputies arrived, Hickman and another man, 24-year-old Joseph Rowden, were about to leave the residence in a vehicle. The two men told deputies no domestic disturbance had taken place and no one had called for law enforcement.
Deputies reported they were unable to develop evidence that any sort of altercation had taken place.
The deputies did find drugs and drug paraphernalia in both the vehicle occupied by Rowden and Hickman and in the residence. Hickman was charged with possession of drug paraphernalia.
The probable cause affidavit in the case provides no information as to who might have contacted the sheriff's office to report the non-existent domestic altercation or the motive behind the false report.
Rowden recently pled guilty to a number of charges filed against him including drug-related violations stemming from the April incident. He was sentence to six years in prison, with four to serve and two suspended.
More charges were filed against Hickman in May last year in connection with a residential burglary. Items taken included a television, computer and scuba diving gear valued at approximately $2,000. Hickman was alleged to have admitted to entering the residence and stealing the property. He was reported to have assisted officers in recovering the stolen property.
He was ordered to pay about $1,680 in restitution.
Hickman's latest arrest came in September when he was charged with stealing a cellphone from the AT&T store in Mountain Home. Surveillance camera footage showed a male, later identified as Hickman, take a phone from a display table and place it behind his back. A female companion then took the purloined phone and slipped it into her purse.
According to the probable cause affidavit, after Hickman was identified as the one who took the phone, a Mountain Home Police officer went to his residence along Nevada Avenue, and took him into custody.
The female who had been with Hickman in the store was also at the residence. The officer told her he had seen the video of the theft, and if she still had the stolen phone, it would be in her best interest to produce it. The officer was told the stolen item was in the woman's purse, and he retrieved it.
In doing so, the officer found a small bag with a white crystal substance inside and a glass pipe with white residue. The woman said the items belonged to Hickman, and he confirmed his ownership. Hickman was charged with stealing the phone and with possessing methamphetamine and paraphernalia used to ingest the drug.
The state dismissed one case in which Hickman had been charged with possessing drug paraphernalia.
WebReadyTM Powered by WireReady® NSI