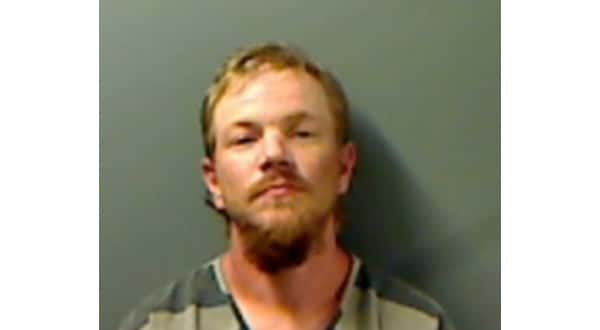 A Marion County Circuit Court jury returned guilty verdicts late Wednesday afternoon in the murder trial of 33-year-old Donald Steven Beckwith Jr. of Yellville. Wednesday evening he received a 35-year prison sentence.
The jury found Beckwith guilty of manslaughter in the death of his uncle, 59-year-old David Dewayne White, and guilty of second-degree murder in the death of his grandfather, 89-year-old William Henry White.
Fourteenth District Prosecuting Attorney David Ethredge says the 35 years is the total of 15 years for the second-degree murder conviction, plus 10 for manslaughter, with five years on two enhancement charges to be served consecutively.
Beckwith was charged with two counts of first-degree murder and enhancement charges of committing a felony with a firearm and a felony in the presence of a child. He was accused of shooting his uncle, David Dewayne White, and his grandfather, William Henry White, in front of his juvenile son. The incident occurred in early September 2018 in the front yard of Beckwith's residence along Arkansas Highway 14 south of Yellville.
Jury deliberations began shortly before noon Wednesday,  after closing arguments were heard earlier in the day. The trial was originally scheduled for two days.
The defense rested mid afternoon Tuesday, after Beckwith took the stand in a somewhat unusual step.
Ethredge told KTLO, Classic Hits and The Boot news he was glad the jury saw the need to sentence a guy who killed two people because he was mad.
WebReadyTM Powered by WireReady® NSI