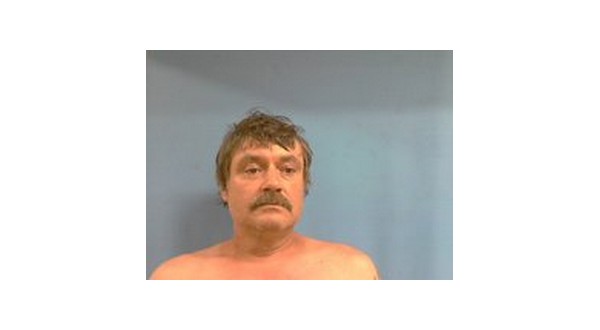 A Stone County man, 51-year-old Donnie Lee Trammell, has been arrested and charged after he allegedly sent messages through Facebook threatening a Mountain View police officer.
According to the probable cause affidavit filed Monday, Trammell is alleged to have sent the messages to Todd Hudspeth, who now serves as a school resource officer.
Hudspeth reported he had not heard from Trammell in a number of years. He said when he served as Stone County sheriff, Trammel was charged after he reportedly threatened him. The terroristic threatening charge was reduced to a misdemeanor, with Trammel serving time in the state prison system on other offenses.
The following day, Hudspeth reported the messaging began again, with references to an incident in 2010. A portion of a message read, "One of these days there's going to be a reckoning and I ain't talking about in here after, but you will answer for what you did to me."
When officers went to Trammell's residence along State Highway 5 South Friday, they found the Stone County man clad only in his boxer shorts walking quickly out the back door towards the woods.
Laughing, Trammell reportedly told officers he had "just had a friendly conversation" with Hudspeth.
A search of the resident revealed a large amount of mixed alcohol and numerous amounts of ammunition, but no firearms were located. A crossbow was located and seized, along with Trammell's cellphone.
Trammell has been convicted of four or more felonies and has a history of battery, terroristic threatening and weapons charges.
He is being held on a felony terrorist threatening charge, with bond set at $25,000.
WebReadyTM Powered by WireReady® NSI