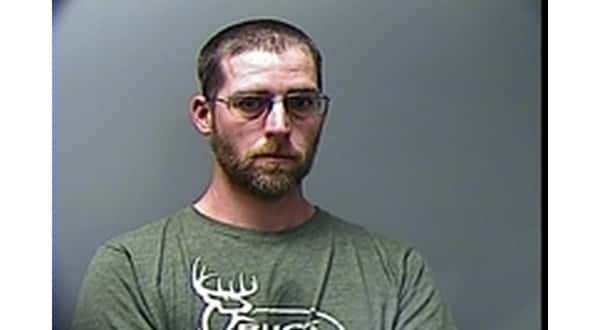 A Clarkridge man changed his plea to no contest on a number of charges during a session of Baxter County Circuit Court Thursday and was sentenced to 10 years in prison, with nine to serve and one suspended.
The first case filed against 36-year-old Wesley Barger stretches back two years and involves alleged drug sales in August and October 2016.
The October arrest came after officers received a complaint alleging a number of people were using and selling methamphetamine from a room at a local motel. The officers reported when they made contact with Barger in the motel parking lot, he was sitting in the passenger seat of a vehicle. The officers said Barger attempted to conceal his right hand under his right leg.
He refused to obey the officers when they told him to show his hand and whatever he was hiding in it.
Barger was removed from the vehicle, resisted the officers, and had to be forced to the ground. He was found to have suspected methamphetamine in his pocket. He is also alleged to have confessed to having paraphernalia used for the ingestion of drugs inside the motel room.
A hearing was held in late April in an attempt to have evidence and statements gathered during the motel arrest suppressed as being unlawfully obtained. At the conclusion of the hearing, Circuit Judge Gordon Webb ruled the officers had sufficient probable cause to take the actions they did, meaning the evidence and statements could be used against Barger if he went to trial.
In late August, Barger picked up charges for making methamphetamine sales to a person working with law enforcement.
In November last year, Barger was arrested after he attempted to steal a laptop computer at the Mountain Home Walmart by shoving it down his pants. When confronted, Barger was reported to have thrown the device down damaging it. He fled the store but was captured before he could leave the store parking lot.
Restitution in that case has yet to be determined.
In a third case filed against Barger, the state announced it was dropping a felony charge of residential burglary, but retaining two misdemeanor charges in the case. The charges stem from an incident in which Barger was accused of barging his way into his ex-wife's home and causing a disturbance in September last year.
The victim reported Barger had come to her residence along State Highway 201 in Clarkridge and pushed his way inside. She told officers when the door was flung open, it narrowly missed a child standing near it. When Barger met resistance from his ex-wife and her sister, he reportedly fled the scene on a Moped.
WebReadyTM Powered by WireReady® NSI