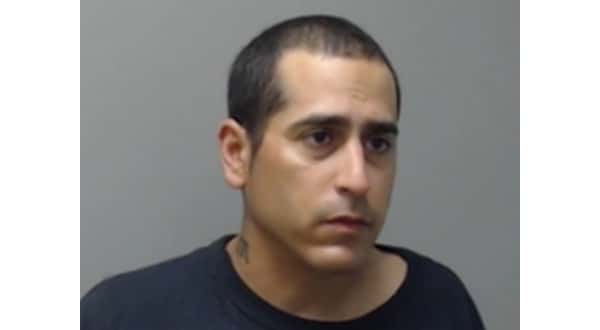 A Mountain Home man is accused of breaking his next door neighbor's windows and entering the residence. Thirty-three-year-old Jeffrey Racaniello is in the Baxter County Detention Center after he also allegedly was attempting to get away from authorities in an aggressive manner.
A Mountain Home police officer responded Saturday morning to a residence on Meadow Lane, and the victim stated Racaniello caused damage to the residence by throwing items at the windows causing them to break. The victim says he confronted Racaniello who appeared to be "under the influence of something." The victim also stated when he called the authorities, Racaniello went inside his residence.
Officers attempted to make contact with Racaniello, but the victim stated he was walking on Cardinal Drive in the area of Harps Foods. The responding officer later located Racaniello in the area of a local dentist office. Racaniello originally did not respond to the officer, but he later stated he had to go to work and started walking in the roadway. When the officer attempted to get Racaniello out of the road, he pulled away, pushed the officer and started walking on Highland Circle.
Racaniello refused numerous commands to stop, after being told he would be tased. When the officer tried again to stop Racaniello, he allegedly turned to the officer, aggressively swung his arms and pushed him again. Racaniello then began to run behind a local insurance office, and the officer struck him with a Taser. Racaniello attempted to get back on his feet after falling to the ground, and officers were able to place him in restraints. He was transported to the detention center without further incident.
Racaniello faces a felony count of first-degree criminal mischief and misdemeanor counts of public intoxication, refusal to submit to arrest and fleeing on foot. His bond is set at $5,000.
WebReadyTM Powered by WireReady® NSI