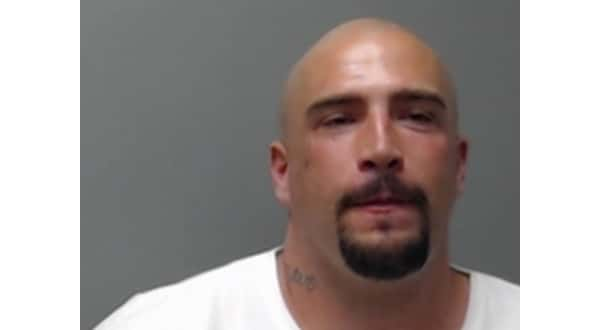 A 30-year-old Mountain Home man was in Baxter County Circuit Court Thursday to face charges stemming from crimes he allegedly committed while in jail for other crimes.Robert Presley, who was accused of joining other inmates in attacking and stealing the property of another person confined in the jail, entered a guilty plea to participating in the incidents and was put on probation for five years.
According to the probable cause affidavit, a changing cast of characters had gone in and out of the victim's cell during various times in early November 2016.
Inmates were reported to have danced around the victim, blew talcum powder in his face, struck him about the head and face and took items the victim had purchased at the jail commissary — including four packs of noodles, deodorant and honey buns. One of the men allegedly took the victim's breakfast and lunch tray on one occasion.
The attacks were in apparent retaliation for contacts the victim was alleged to have made with a female on Facebook.
The victim said he was initially hesitant to report the incidents because he was particularly afraid of one of the inmates who had attacked him. When he did report what had happened to jail staff, he was taken to Baxter Regional Medical Center where he was treated for a broken nose, fractures to the nasal passages and bruising and scrapes to his right elbow and right shin.
Video surveillance cameras in the area in which the victim's cell was located did not capture the actual incidents, but did show those involved coming in and out of the cell.
The charges related to the incident at the jail go back to 2016 but were disposed of this year when Presley was released from prison on an earlier conviction.
WebReadyTM Powered by WireReady® NSI