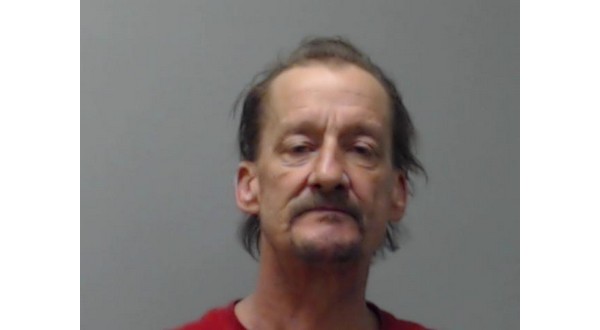 A rural Baxter County man is accused of assaulting a woman after violating a no-contact order. According to Baxter County Sheriff John Montgomery, 56-year-old Mark Fidler is in the Baxter County Detention Center in lieu of $25,000 bond on multiple felonies and misdemeanors.
Sheriff Montgomery says his office received a report Monday afternoon of Fidler being at a residence on County Road 74 in violation of the no-contact order, but he had already left when deputies arrived. A female victim alleged she and Fidler were arguing over money, and she called 911 after he shoved her and hit her on the side of her head and face.
A search for Fidler began, and a sergeant located him just after 4 in a vehicle traveling on County Road 73. Fidler refused to stop when the officer activated his emergency lights and continued for nearly 2 miles at a slow speed. Fidler eventually stopped and reportedly put his vehicle in reverse, as if he was about to back up into the patrol car. Fidler started driving again and turned onto County Road 74 where his vehicle eventually died.
The sergeant approached the vehicle and confronted Fidler who refused to comply with instructions. The officer employed a Taser and was able to get Fidler handcuffed.
Sheriff Montgomery says Fidler was acting incoherently and appeared to be under the influence of alcohol. A search of the vehicle began, and deputies located a Norinco SKS 7.62×39 rifle in the front seat with a 30-round magazine containing 14 rounds. There was also a round in the chamber. Fidler is prohibited from possessing a firearm because he is on probation from a previous domestic battery arrest.
Fidler faces felony counts of third-degree domestic battery and possession of a firearm by certain persons and misdemeanor counts of violating a no-contact order, fleeing, resisting arrest, driving while intoxicated, careless and prohibited driving and no liability insurance. He is scheduled to appear in Baxter County Circuit Court later this month.
WebReadyTM Powered by WireReady® NSI