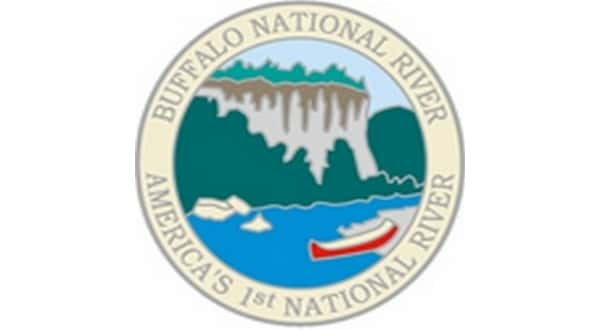 Officials say crews in Arkansas have rescued multiple people along the Buffalo River after downpours early Friday caused the waters to rapidly rise and forced campers to seek higher ground.
Searcy County Sheriff Kenny Cassell tells the Arkansas Democrat-Gazette deputies and local police helped a group of 14 people and their dogs to higher ground after the fast-rising river swallowed up their bags and tents around 2 a.m. in Marshall.
Sheriff Cassell says, "They were scared." He adds authorities didn't have to perform any swift-water rescues in the swollen river. Cassell says, "They just needed help."
Agencies responded to similar calls several times as heavy rain fell through the night, triggering flash floods and bringing the Buffalo River to flood stages in some areas.
Park officials said they haven't noted any injuries but have contacted several paddlers and campers.
Park Service spokeswoman Lauren Ray says, "Our rangers are actively out on the river performing multiple rescues." Ray says rangers have been giving river-goers rides back to their vehicles.
Ray cautioned people to avoid parts of the river that are high, saying the water is fast-moving and has a lot of large debris in it.
Cassell said the early morning call could have been worse, especially during busier times of the year when campers flock to the area and set up "a wall of tents" along the river bank.
He said authorities brought the group of 14 back to the sheriff's office to dry out and warm up.
National Weather Service data shows a roughly 130-mile stretch of the Buffalo River is above flood level from Ponca to where the Buffalo and White Rivers meet near Buffalo City.
WebReadyTM Powered by WireReady® NSI