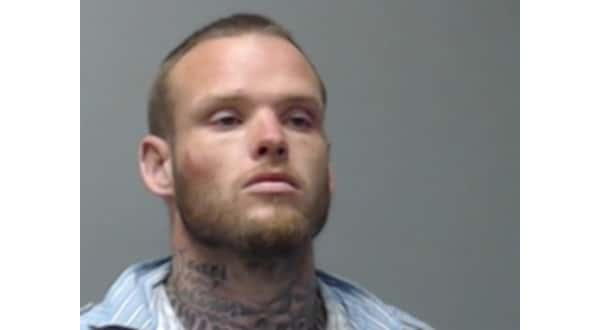 Stephan Whaples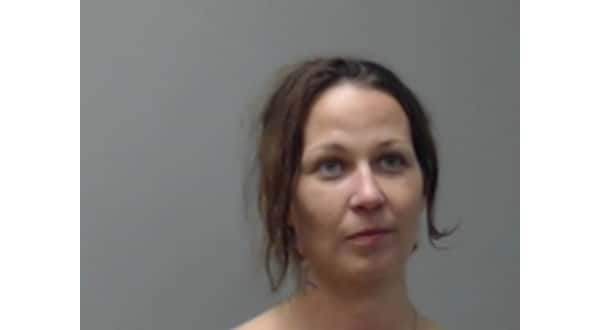 Brandi Withrow
A man who has often run from the law making him the subject of a number of intensive manhunts is back behind bars. According to the Baxter County Sheriff's Office, 30-year-old Stephan Richard Whaples was arrested Friday after authorities received a tip he was at a residence on Arkansas Highway 5 South. A resident of the home, 34-year-old Brandi Jo Withrow of Norfork, was also arrested on multiple charges.
Whaples, whose last known address was in Norfork, was on parole when he broke off contact with his parole officer. He was declared a fugitive in late February.
His parole has been revoked, and he should be returning to prison.
Members of a fugitive task force from Arkansas Community Corrections spotted Whaples Wednesday at a residence on Wild Fern Lane south of Norfork. The officers had come to the residence seeking another person.
The officers reported seeing Whaples and a female — identified as Heather Lewis — fleeing on an all-terrain vehicle. The female got off the ATV and Whaples continue to speed away.
Witnesses said Whaples and Lewis had been at the Wild Fern address for about an hour and bolted when they spied officers from the ACC Fugitive Task Force approaching.
After the citizen's tip, deputies went to Withrow's residence. She stated Whaples was not present, but he reportedly attempted to crawl out of the back window. He then walked out from a hallway into the kitchen area of the residence, and he and Withrow were both taken into custody. A search of the bedroom revealed two .22 caliber rifles hanging on a gun rack on the wall and multiple items of drug paraphernalia.
Whaples has a long established habit of fleeing from law enforcement. At one point, he was reported to have been the subject of four intensive manhunts in less than a year during a period in 2011-2012. Searches for him had involved a team of tracking dogs from the state prison at Calico Rock, officers from multiple law enforcement agencies and the Baxter County Sheriff Office helicopter.
Whaples has been found hiding in a number of places, including a utility trailer and a camper parked behind a residence in Pineville.
When arrested in the past, Whaples has generally been in various stages of undress. He was once taken into custody after being spotted sleeping on the porch of a residence in the Tracy Ferry area wearing only his underwear, a t-shirt and socks.
He picked up new charges as a result of violating his parole and the ACC task force raid. Officers reported finding 23 firearms in the residence, a majority of them being loaded and ready-to-fire. The officers also located drug paraphernalia, including digital scales and syringes. One of the scales was alleged to have a residue on it testing positive for methamphetamine.
Whaples' criminal history available on electronic court records goes back to 2011. In that period, he has been charged in a number of cases with fleeing, being a felon in possession of a firearm, theft of property, breaking or entering and commercial burglary.
In the newest case set up against Whaples stemming from the ACC raid, he faces a number of charges, including being a habitual offender, which could add more prison time to his eventual sentence. His bond is set at $25,000.
Withrow is charged with felony counts of possession of firearms by certain persons and hindering apprehension, a misdemeanor count of possession of drug paraphernalia and with being a habitual offender. Her bond is set at $10,000.
WebReadyTM Powered by WireReady® NSI