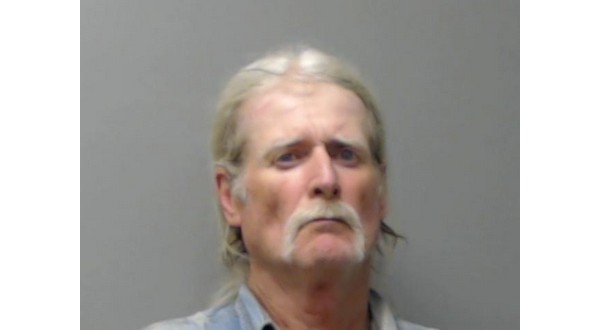 Authorities arrested a felony probationer they had been searching for since allegedly finding drugs and other contraband at his residence early this month. According to Baxter County Sheriff John Montgomery, 54-year-old James Loosey of rural Calico Rock, booked in the Baxter County Detention Center 26 times since 1999, had reportedly discharged his firearm Thursday at his residence.
Authorities reportedly went to Loosey's residence on Wild Fern Lane June 5 and located 23 firearms and various articles of drug paraphernalia. Two firearms had their serial numbers defaced or removed, and another one was stolen. A warrant was issued for Loosey's arrest a week later.
Sheriff Montgomery says his office received a report Thursday evening of Loosey returning to his residence and discharging his firearm. Deputies responded a short time later and apprehended Loosey.
Loosey was booked early Friday morning on 23 felony counts of possession of firearms by certain persons, two felony counts of possession of drug paraphernalia and one count each of theft by receiving and defacing a firearm. He was released less than an hour later after posting a bond of $20,000.
Loosey is scheduled to appear in Baxter County Circuit Court.
WebReadyTM Powered by WireReady® NSI