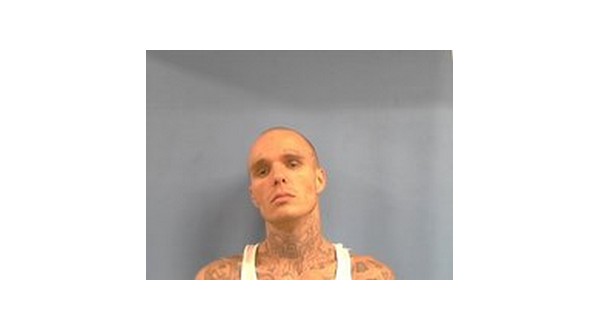 A Northwest Arkansas man has been arrested after he drove through the woods of Stone County in a small car reported stolen out of Fayetteville while being pursued by law enforcement.
According to a probable cause affidavit filed Tuesday, an officer from the Mountain View Police Department was positioned near State Highway 14 June 13 to watch for the vehicle.
After the vehicle driven by 25-year-old Tyler Wayne Garrett passed the officer, the pursuit began and continued through several streets in Mountain View. When the two vehicles reached the top of the hill after traveling down Burton Avenue, the road ended.
While the officer stopped because he did not believe his vehicle would make it through the woods, the car being pursued continued through the rough terrain.
The officer got into a second patrol unit with a backup officer who arrived on the scene, and they continued the pursuit. However, they stopped part way down a hill because of the rough path.
The officers exited their vehicle in an effort to locate the fleeing car. They found the wrecked car a short time later, with the side door open and the radio playing loudly. One of the officers turned down the radio, while looking and listening for the driver.
A few minutes later, the officers were advised a white male had been spotted walking down the road near their location and was detained by another deputy.
An inventory of the car revealed a suitcase of clothes in the trunk with a letter written to another individual from a prison inmate.
Garrett has multiple warrants for his arrest and is on active parole out of Bentonville. His driver's license was suspended in 2012.
State and national crime information databases indicate Garrett was convicted in 2013 of felony charges of residential burglary and possession of drug paraphernalia. Online court records indicate a failure to appear warrant was issued on the day of the pursuit in Benton County on a felony charge of possession of drug paraphernalia. Records reflect addresses for him in Springdale and Centerton.
In Stone County, Garrett is charged with felony theft of receiving and fleeing in a vehicle, along with misdemeanor counts of fleeing on foot and careless and prohibited driving.
His bond was set at $5,000.
WebReadyTM Powered by WireReady® NSI