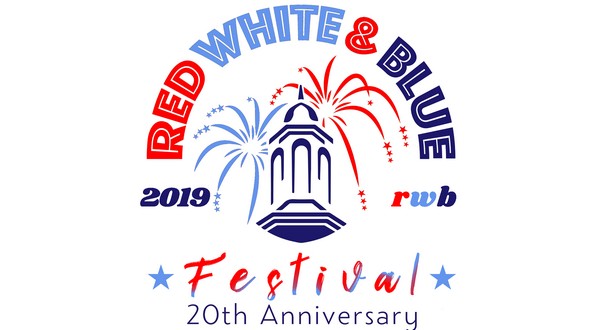 The Red, White and Blue Festival is coming up this weekend in the Twin Lakes Area, and this year, the two-day event hits a milestone. The 20th edition of the festival is scheduled for Friday and Saturday with most of the activities on the campus of Arkansas State University-Mountain Home.Event planners believe this year's event once again has the potential for a big turnout. Event co-coordinator Joel Bratton says there will be some new features this year.
Listen:
One of the first events to kick off this year's festival is the Red, White and Blue Parade hosted by the Mountain Home Area Chamber of Commerce Friday evening at 5:30 in downtown Mountain Home. Registration is not required to enter the parade, and line-ups will be from 4:30 to 5:15.
All parade entries will need to enter off Arkansas Highway 178 and turn onto Bucher Drive. Floats will line up at the corner of Burnett and Buttercup. Cars, tractors and other vehicles will assemble at the corner of Burnett and Beard Street. V-dubbers and T-buckets will assemble at Redeemer Lutheran Church, fire trucks and emergency vehicles will line up on Medical Plaza, marching bands and walkers will line up in the parking lot of First Security Bank at Arkansas Highway 5 North and Hospital Drive, and horses will enter from Highway 178 and wait in the parking lot of Cardiovascular Associates on Buttercup.
Anyone wanting to give candy out is requested to have walkers beside the floats to toss the candy to onlookers. Candy tossing from vehicles is being prohibited for children's safety. For more questions about the parade, contact Angela Broome at 870-425-5111 or angela@EnjoyMountainHome.com
The vendors and the free kids' zone will be set up on the ASU-Mountain Home campus both days. Hours will be 4 until 9 on Friday and 3 until 9 on Saturday.
The Centennial Bank Turtle Races are scheduled for Friday for kids ages 12-and-under. Early registration begins Monday at Centennial Bank, and late registration will start Friday evening at 6 on the university campus. The first 100 entrants will receive a free t-shirt.
The Red, White and Blue Rodeo will be held Friday and Saturday at the Mountain Home Saddle Club Arena at the Baxter County Fairgrounds. The pre-show will start at 7:30 and will feature mutton bustin', and the rodeo begins an hour later. Tickets are $8 for ages 7-and-older and $5 for ages 6-and-under.
Both nights will also include a free concert on the Big Air stage. Mallory Evertt will begin Friday evening at 6:30, followed by the Mellow Mountain Band at 8. On Saturday, Heath Sanders will get underway at 6, Brown and Gray will take the stage at 7:15, and Adam Doleac will start the final performance at 8:30.
Saturday's activities begin with the morning's 16th-annual Red, White and Blue 5k Run hosted by the Mountain Home Police Department. Registration starts at 6:30, and the race begins a half hour later.
For Volkswagen enthusiasts, the Twin Lakes V-Dubbers will host the Red, White and Blue and V-Dubs Too on Saturday. Registration costs $25, includes a t-shirt and will run from 9 until noon. Awards will be handed out, and they will also have a 50/50 drawing, a raffle and door prizes.
Free guided tours of Mountain Home's oldest house will be offered Saturday afternoon. The Casey House, built by pioneer Colonel Randolph Casey, will be open from 1 until 5 at the northeast corner of the fairgrounds at the intersection of Wade and Arena streets.
The big finale is the Red, White and Blue Fireworks display, labeled as the biggest fireworks show in North Central Arkansas. AM Pyrotechnics has provided the fireworks for the previous displays, but there were questions following an explosion nearly a year ago resulting in an employee's death at the plant in Pleasant Hope, Missouri. The plant recently reopened, and Bratton says the company will be ready for this weekend.

Listen:


Musical accompaniment for the fireworks display can be heard on Classic Hits 101.7 and streaming live at ktlo.com.
For more information on the Red, White and Blue Festival, visit redwhitebluefestival.com.
WebReadyTM Powered by WireReady® NSI