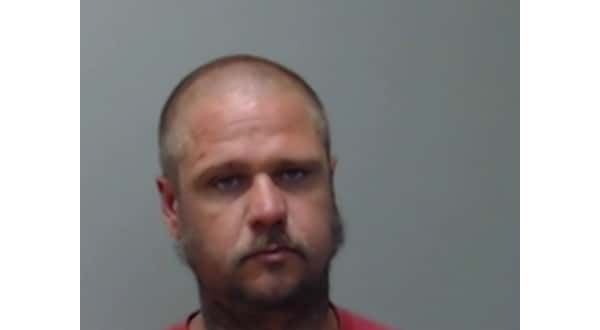 A Mountain Home man who faces charges stemming from an alleged attempt to burn down his father's house while heavily intoxicated pled not guilty during a session of Baxter County Circuit Court last week.
According to the probable cause affidavit, 33-year-old Daniel Lewis Milde had come to his relative's residence along County Road 25 during the evening of June 10. He was reported to have been intoxicated and confrontational. Milde's father told investigators his son had exhibited similar behavior in the past leading to physical altercations at times.
Milde had been living at the residence "off and on" for about three months at the time of the recent incident, his father reported.
At one point, Milde was said to be participating in an addiction treatment program offered by an organization known as John 3:16. It was announced in court late last month he had completed the program.
Milde's father said his son eventually left the residence during the June 10 incident, and he took the opportunity to gather family members and take them to a local motel to spend the night.
When Milde's sister returned to the father's home the next morning to pick up her work shoes, she found all of the doors and windows open. She told investigators she also observed the "remnants of a fire" on the cook stove and a table in the kitchen. It was discovered during the investigation Mountain Home firemen had been dispatched to the residence for a reported structure fire just before midnight June 10.
The fireman said they found the pile of rags on the cook stove and burned debris on the kitchen table. A small pile of cardboard boxes was also located in the middle of the living room floor, but there was no evidence an attempt had been made to ignite them. The father told investigators the boxes had not been in the living room when the family members departed for the motel. He said the boxes had been in an outside storage shed.
At the time Milde was arrested, he told investigators he had come to his father's home intoxicated, but remembered few details of what he had done. It is not clear where he went when he first left the residence or when he returned. Milde did say he believed he was cooking something, which might have accounted for the fire on the kitchen stove. Investigators noted they found no pots, pans or food items on the appliance, only the burned rags.
Milde was ordered to reappear in circuit court Sept. 12.
Revocation petitions have also been filed in two older cases involving Milde. The event on June 10 violated the terms and conditions of his probation in two 2016 cases. The charges in those cases included public intoxication, residential burglary, theft of property, breaking and entering and possessing drug paraphernalia. Milde was put on probation for five years.
WebReadyTM Powered by WireReady® NSI