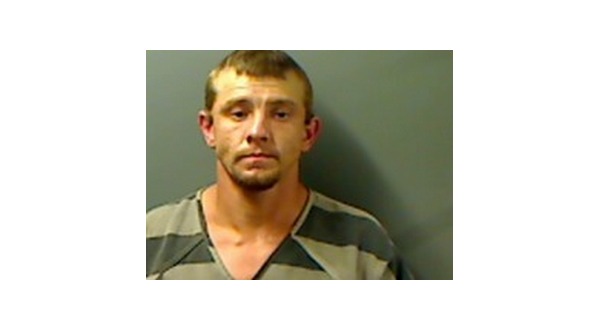 A Marion County man, 31-year-old Michael Kimbrell of Flippin, has been sentenced in connection with an incident in 2018 when four men attempted to take a backhoe from a residence along Fork Creek Lane in Marion County.Under the terms of Kimbrell's negotiated agreement, he pled guilty last week in Marion County Circuit Court to a misdemeanor charge and was sentenced to 30 days in jail to be suspended as long as court costs are paid in full within 60 days.
Kimbrell was originally charged with a felony count of aggravated assault and a misdemeanor count of criminal trespass on posted land outside city limits.
The felony charge was dropped, with the condition it could be refiled if Kimbrell has any contact with the families or property where the incident occurred.
According to the probable cause affidavit, a woman called authorities to report the theft of a backhoe in progress. She told dispatch she was washing dishes when she heard a noise and looked to see a man on the backhoe driving it away.
The woman said she ran down the road attempting to prevent the man from leaving with the backhoe. She said the man stopped briefly and then continued down the driveway, requiring her to move or she would have been run over.
She said a second man on the backhoe, later identified as Kimbrell, pushed her off when she climbed on the equipment in an attempt to keep the men from taking it. The woman then ran to get help from her brother.
The woman's cousin told law enforcement he heard the backhoe start and thought nothing of it, until he heard screaming and observed four men taking the equipment. He said he ran to the location of the backhoe to see what was going on when Kimbrell allegedly directed a shotgun at his face and said a repo was in progress.
The man said he observed Kimbrell allegedly shove the female off the backhoe and push her brother.
WebReadyTM Powered by WireReady® NSI