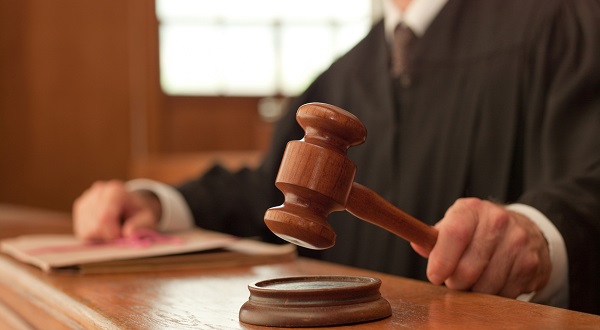 A Marion County man, 45-year-old Emmett Shane Cagle of Summit, has been sentenced to a year of supervised probation after he was arrested and charged following an incident in 2018 when he threatened two people via text messaging. The messages included threats of bodily harm, including taking similar action to sunflowers he uprooted in a woman's yard.
Cagle entered a negotiated guilty plea to reduced charges of harassing communications, harassment and criminal mischief in Marion County Circuit Court June 19. All of the charges are misdemeanors. Cagle was also charged originally with a felony count of terroristic threatening.
According to the probable cause affidavit, a man and a woman at a residence along State Highway 14 South told law enforcement Cagle had reportedly been repeatedly driving by her residence and through the yard. In the process, he had uprooted and broken the woman's sunflowers. He had also been shining his headlights into the windows of her residence, honking the horn of his vehicle and sending threatening text messages to the woman, as well as placing multiple phone calls to her.
The messaging continued as the officer was on the scene, with the deputy directing the woman to text Cagle and tell him to stop contacting her. Cagle responded to the woman saying have the man inside with her come out. He said by not complying, the woman was ending two lives. He also commented about his shooting accuracy.
The deputy located Cagle at a residence in Summit, where he allegedly admitted to making the calls and the texts, saying he and the female had been in a relationship, and he was upset because they had recently broken up.
WebReadyTM Powered by WireReady® NSI